No Comments
Une Année Quietly Emerges as One of Chicago's Best Breweries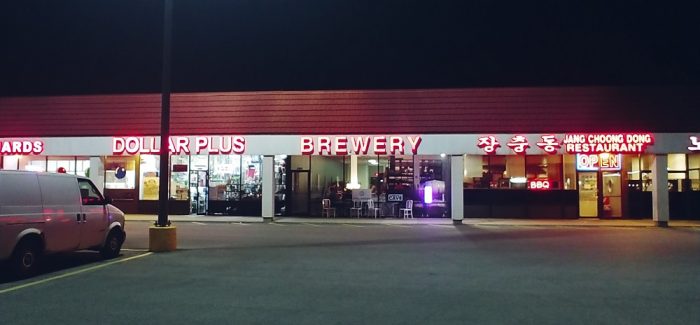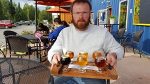 In the Chicagoland area, we have no shortages of breweries. Big ones (Revolution Brewing, Goose Island, Half Acre) and some smaller ones looking to make their mark (Whiner Brewing, Lo Rez Brewing, Marz Brewing). With over 200 breweries and brewpubs now cranking out in the Chicagoland area, it has been hard for a professional drinker to find a place that truly stands out without trying to truly stand out. Personally, I prefer a place where the tourists don't venture out to and I've had to look no further, Une Année.
Une Année – The Brewery
Tucked away in an unassuming strip mall in the northwestern Chicago village of Niles, Une Année doesn't need to make a bold statement about their presence. Their vast array of beer offerings do all the talking for them. You can easily miss their taproom, which announces itself to patrons with red letters that simply read, "Brewery." Busy shoppers often pass by the brewery's modest storefront with little knowledge that they are crossing paths with one of the best breweries in the Chicagoland area.
The taproom is long and narrow, and can comfortably fit around 30 people. On a Saturday night, the taproom is littered with beer nerds in the know. For those who are in the know, like our Denver team who named Une Année one of the best rising breweries to emerge from the 2018 Great American Beer Festival, this is a destination.
I struck up a conversation with the person next to me, who took a train and two buses to get to the taproom from Chicago so that he could safely indulge in off the enticing draft list offerings. To truly enjoy the tasting experience this exceptional brewery has to offer, you will need a few things: Water, something salty to snack on in between, a high alcohol tolerance, and a safe ride home. I also advise you to bring a friend (or many friends).
The Beer
Take a look at that draft list! The brewery is best known for their sour program, their Imperial Stouts, and fresh IPA's, brewed under the head brewer's side project name, Hubbard's Cave. According to their website, "Une Année" translates to "one year" in French. They chose this name to keep with their style and focus on Belgian and French style ales, with a focus on producing beers seasonally, so there is always something new to try!
The Fresh IIPA's
Let's begin, shall we? Une Année has some incredible IPA's, some of which are brewed under the Hubbard's Cave label. Try any of the Fresh IIPA's, many of which are brewed to showcase the profile of a single hop. During my visit, I enjoyed two of their fresh IIPA offerings, one that showcased the Mosaic hop and the other highlighting Simcoe. Fresh, unfiltered, and flawlessly balanced in order to highlight the single hop flavor profile at the center of the action, these two perfectly set the tone for the inevitable palate destroying that was soon to come.
The Sours
Fruit is on full display in many of their sour offerings. Each one all carrying a distinct flavor profile and level of tartness/sweetness. While every beer drinker has their own preferences, I personally enjoyed Le Seul XVI with blackberry and lemon and the Le Grande Monde 2018-2 with Strawberry and Rose Hips. If you are looking a bit more or an oak sweetness, The Order out of Chaos line is worth checking out. V4 was fermented with chocolate, elderberry, and toasted oak and was nice change from those who prefer to stay away from more fruit forward sours. Make sure to drink plenty of water in between to pick up the subtle flavors of each one.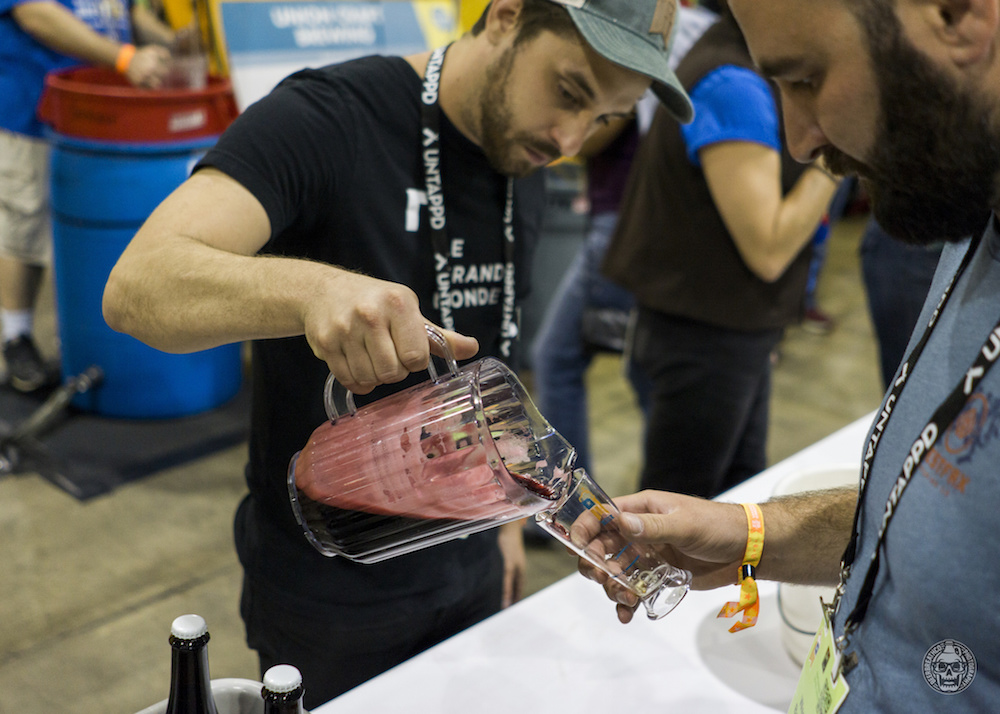 The Stouts
Eat something and stay hydrated. You have reached the final stage of the Une Année tasting experience. Whatever imperial stouts they have on tap are going to be incredible, but as of this entry, my personal favorites are Coffee and Cakes, brewed with Abascus coffee and maple syrup and El Zacaton, an imperial stout fermented with almond flour, cacao nibs, cinnamon sticks, vanilla beans, ancho chiles, guajillo chiles, habanero chiles and cherry wood. The taproom usually offers a few other imperial stouts as well. I would recommend drinking as many as you can handle. These clock in between 10%-12% ABV.
Time to call that cab.
---