Gruit Archives – PorchDrinking.com
July 12, 2018 | Kevin Risner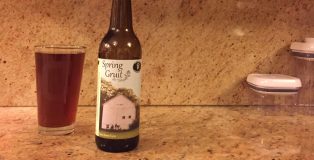 In the Cleveland, OH area, there are breweries that most of the locals and others who are not so local mention right away as must-visits. The Bottlehouse Brewery and Meadery has become a steady favorite for many craft beer fans. This taproom and brewery has been receiving a larger number of recommendations from those who have experienced the beer, the mead, the cider and the sours created over the past six years.
Today, the beer gracing the spotlight is a more exotic ale, one that has received a bit more press this past year. It also happens to be on tap and in bottles this month, so the time was ripe to share this beautiful beverage with a wider audience. Let me introduce you to The Bottlehouse Brewery and Meadery's Spring Gruit.
May 4, 2018 | Pam Catoe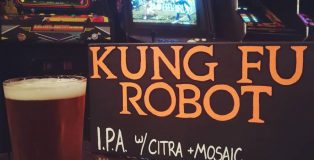 4th Tap Brewing Co-operative is one of the most interesting breweries in Texas because they are the only worker-owned cooperative brewery in the state. Founded in 2015, the brewery has taken an inspired, unique approach to their beers and just released their personal take on a new IPA, a Citra and Mosaic hop blend with a touch of flaked oats for a smooth mouthfeel. I caught up with co-founders Erin and John Stecker to find out more about Kung Fu Robot IPA.