No Comments
The Bottlehouse Brewery & Meadery | Spring Gruit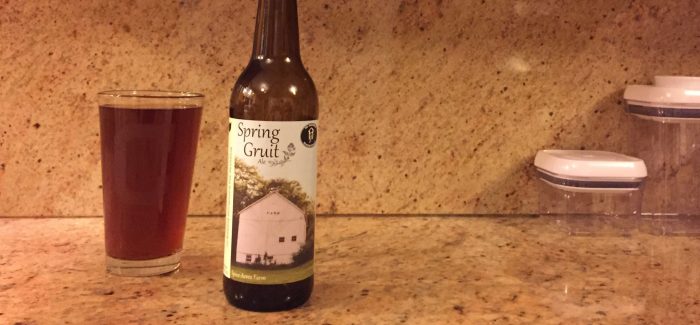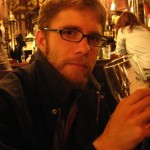 In the Cleveland, OH area, there are breweries that most of the locals and others who are not so local mention right away as must-visits. The Bottlehouse Brewery and Meadery has become a steady favorite for many craft beer fans. This taproom and brewery has been receiving a larger number of recommendations from those who have experienced the beer, the mead, the cider and the sours created over the past six years.
Today, the beer gracing the spotlight is a more exotic ale, one that has received a bit more press this past year. It also happens to be on tap and in bottles this month, so the time was ripe to share this beautiful beverage with a wider audience. Let me introduce you to The Bottlehouse Brewery and Meadery's Spring Gruit.
ABV: 5.5
One of the mainstays of The Bottlehouse is how the brewers obtain their ingredients for the many varieties of beer, mead, and sours they release. They work with local farms, using the best fruit, spices, and other accoutrement for their many styles. For Spring Gruit, The Bottlehouse has collected a smorgasbord of herbs cultivated and grown at Spice Acres, a family-owned farm nestled in the Cuyahoga Valley National Park just south of Cleveland.
This beer starts as an amber saison before other ingredients are added to the equation. This year's label lists yarrow root, mugwort, bayberry, white pine and spruce tips. Many of these ingredients are native to the farm. With sustainability at the forefront of both The Bottlehouse and Spice Acres, one can enjoy these unique brews while also learning more about each step in the beer-making process: the collection of ingredients, the boiling of the herbs with the beer and the fermentation of the entire batch with a hearty blend of yeasts.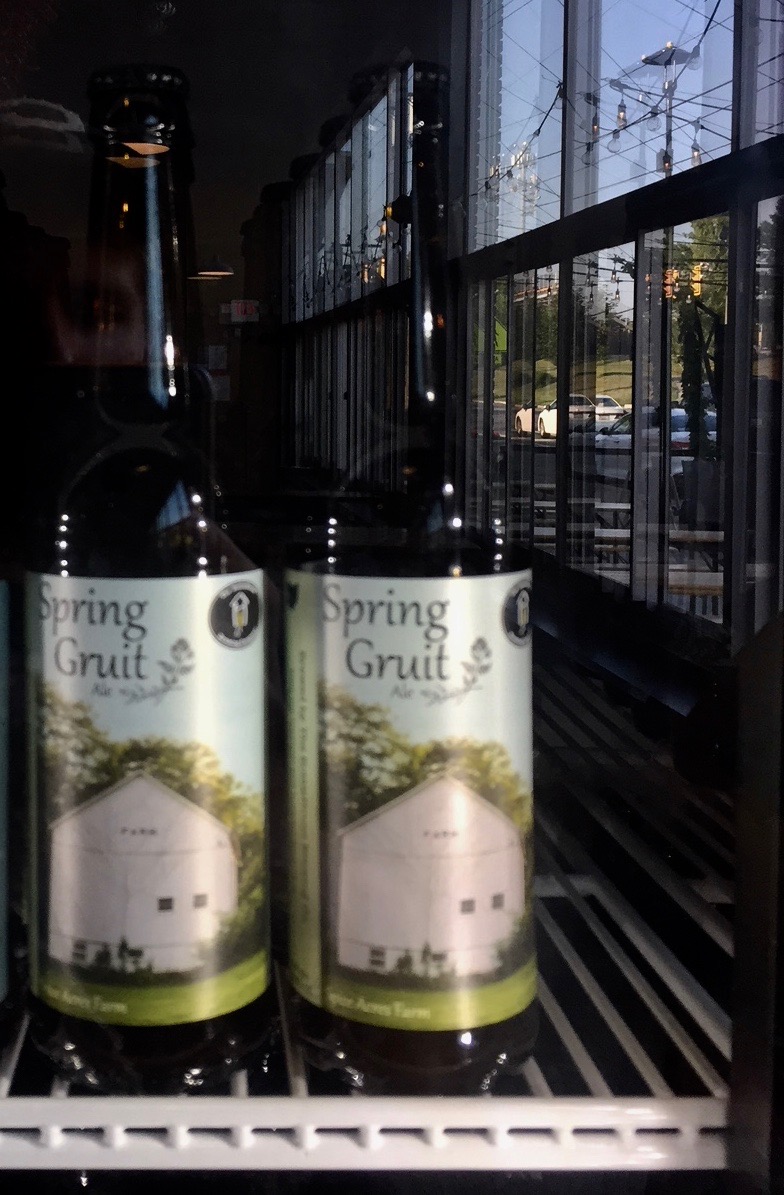 Spring Gruit, of course, smells spicy after the bottle cracks open. One might close their eyes and find themselves on a path in the national park, full of the smells of pine and grass around them. When poured, the color is a strong amber bordering on a dark brown in dimmer light, and one receives more herb-y aromas post-pour. A minimal amount of head remains after pouring, but it disappears quickly. The taste is unique: bitter at first but with a heavy helping of maltiness. Nonetheless, a crispness remains, especially if one imbibes this ale after cooling it for a while.
I am not sure if it was because I knew about this ale's history a bit more before I tried it, but it is definitely a refreshing experience exploring the journey of beer-making a bit more—especially in this case. The brewers at Bottlehouse are always willing to provide a deeper look into the techniques and methods of brewing, fermenting, souring and aging their many styles. They have scheduled tastings and dinners along with information online about their various beers and meads. One can chat about beer and mead with the knowledgeable bartenders and brewers in Cleveland Heights and in Lakewood, as well. 
Though many of our fine readers are far from the Cleveland area, The Bottlehouse has received some notoriety, as I mentioned earlier. Last year, Spring Gruit won first place at the Great American Beer Festival (GABF) in the category of Historic Beer. The Bottlehouse also placed for another beer of theirs, There is No Quad. This is a phenomenal quadruple that is worth a visit to Cleveland in and of itself!
I would like to thank you for taking the time to read about this groovy gruit that recently returned to The Bottlehouse's taproom last month. They also have it bottled. So if you are stopping by Cleveland in the very near future, for a brief beer-tasting extravaganza or something else entirely, make sure to stop at one of the two Bottlehouse facilities and take a few bottles of Spring Gruit with you. Don't discount the meads and sours that are available on tap and in bottles, either. These two oases are not just for ale aficionados.
---