#lexingtonbrewing – PorchDrinking.com
January 2, 2020 | Paul Lewis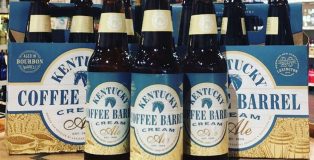 Coffee is a vitally important part of my life. Those long cold Chicago nights staying up late with an infant calls for coffee by the pot full, and if my body wasn't dependent on caffeine before, it sure is now. I've always been a big fan of coffee stouts, and Uppers and Downers is one of my favorite Chicago beer festivals during the winter months. As breweries are experimenting more with how coffee and different beer styles and mesh, quite a few different and unique offerings are becoming more readily available, such as Kentucky Coffee Barrel Cream Ale, and it's a goldmine for both coffee and beer lovers.
November 13, 2013 | Jason Behler 2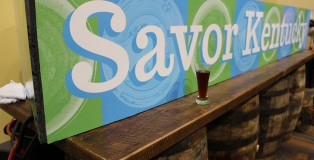 On the weekend of November 1-2, the Horse Capitol of the World, Lexington, Kentucky, played host to the Alltech National Equestrian Games. This event attracts horse aficionados from all over the country to our quaint city to share in our first-class horse facilities, our hospitality, and our culture. But there was more than horses on display this weekend at the Kentucky Horse Park, as Alltech introduced patrons to the tastes of Kentucky with  an exhibition of Kentucky foods, bourbons, and craft beers, aptly named Savor Kentucky.