No Comments
Lexington Brewing & Distilling Co. | Kentucky Coffee Barrel Cream Ale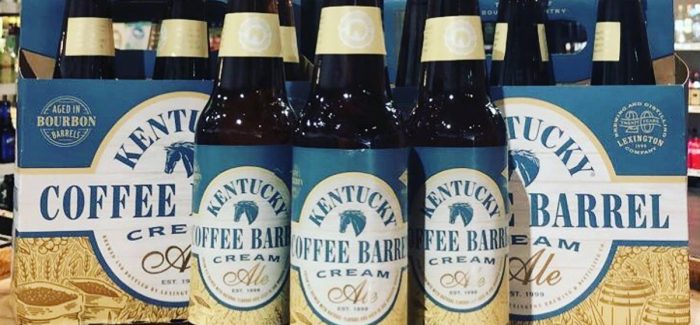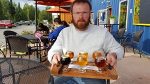 Coffee is a vitally important part of my life. Those long cold Chicago nights staying up late with an infant calls for coffee by the pot full, and if my body wasn't dependent on caffeine before, it sure is now. I've always been a big fan of coffee stouts, and Uppers and Downers is one of my favorite Chicago beer festivals during the winter months. As breweries are experimenting more with how coffee and different beer styles and mesh, quite a few different and unique offerings are becoming more readily available, such as Kentucky Coffee Barrel Cream Ale, and it's a goldmine for both coffee and beer lovers.
While driving through Kentucky, I recently came across Kentucky Coffee Barrel Cream Ale, one of the newest year-round offerings from Lexington Brewing and Distilling Co.'s popular lineup of bourbon barrel-aged beers. This one immediately caught my attention as their original Bourbon Barrel Ale was my introduction to barrel-aged beer so many years ago. While adding coffee to darker beers is much more common, they dare to be a bit different by adding their own Haitian coffee to their cream ale before barrel aging it for a few weeks in bourbon barrels.
The result is a very light, very coffee forward ale with a touch of oak, vanilla, and smoke from the barrel. The cream ale base keeps the beer easy-drinking at 5.5% ABV.  I've had a lot of coffee beers and I feel it takes a lot to impress me these days, but this really stood out due to the cream ale base really taking on the full force of the coffee and barrel flavors.
If you can find a six-pack at your local craft beer store, be sure to give it a try! It is also a winner of a 2019 USA Beer Ratings Bronze Medal, so it has some cred to back it!
Featured Image Photo Credit: White Oak Marathon
---