old nation brewery Archives – PorchDrinking.com
April 12, 2021 | Jessica Spengler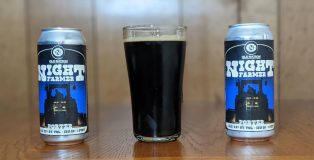 Old Nation Brewing Co. made waves a few years ago for their highly drinkable take on the New England IPA: M-43. What followed was a "New Orthodox" IPA series that has kept the brewery on top of best-in-beer lists. But the brewery ain't no one-trick pony. Their Electron Brown and Over Privileged Stout have both been hits with beer enthusiasts and are a far cry from the Hazy IPAs that put them on the map. In what seems like a pattern of success, they've managed to create another winner with their newest brew, a 6.5% ABV Porter called Night Farmer.
February 10, 2020 | Jessica Spengler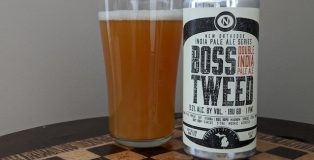 I realize I always go on about how hard it is for breweries to stand out in Michigan because there are so many of them. But Michigan is fifth in the nation with more than 300 breweries, so it's not hard to imagine how easy it is for a brewery to fall through the cracks. In 2015, this was likely on the minds of Travis Fritts and Nate Rykse when they founded Old Nation Brewing Company in Williamston, Michigan. As it turns out, they had absolutely nothing to worry about, even after a bit of a slow start.