No Comments
Old Nation Brewing Co. | Night Farmer Porter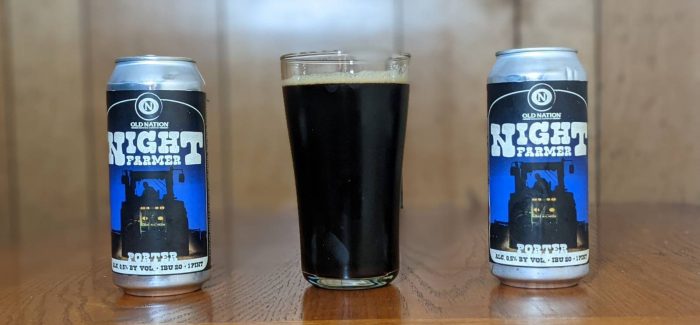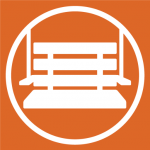 Old Nation Brewing Co. made waves a few years ago for their highly drinkable take on the New England IPA: M-43. What followed was a "New Orthodox" IPA series that has kept the brewery on top of best-in-beer lists. But the brewery ain't no one-trick pony. Their Electron Brown and Over Privileged Stout have both been hits with beer enthusiasts and are a far cry from the Hazy IPAs that put them on the map. In what seems like a pattern of success, they've managed to create another winner with their newest brew, a 6.5% ABV Porter called Night Farmer.
The rich and varied layers of malt flavor in Night Farmer result from a malt blend from the Great Lakes, Canada and England: pale, victory, black and chocolate. Classically smooth and utterly dark with a full body and balanced finish make this brew a well-crafted example of the Porter style. Its creators: Old Nation's three senior brewers—Nate Rykse, Joe Kavanaugh and cofounder Travis Fritts—intended just that.
"Our goal for Night Farmer was to come together and make a showcase for some of our favorite malts to create a more robust Porter while staying true to classic examples of the Porter style from Great Britain," said Fritts. "These handmade malts create an appropriately robust and traditionally drinkable version of this style of beer and I'm confident fans of Old Nation and Porters will agree when they try it."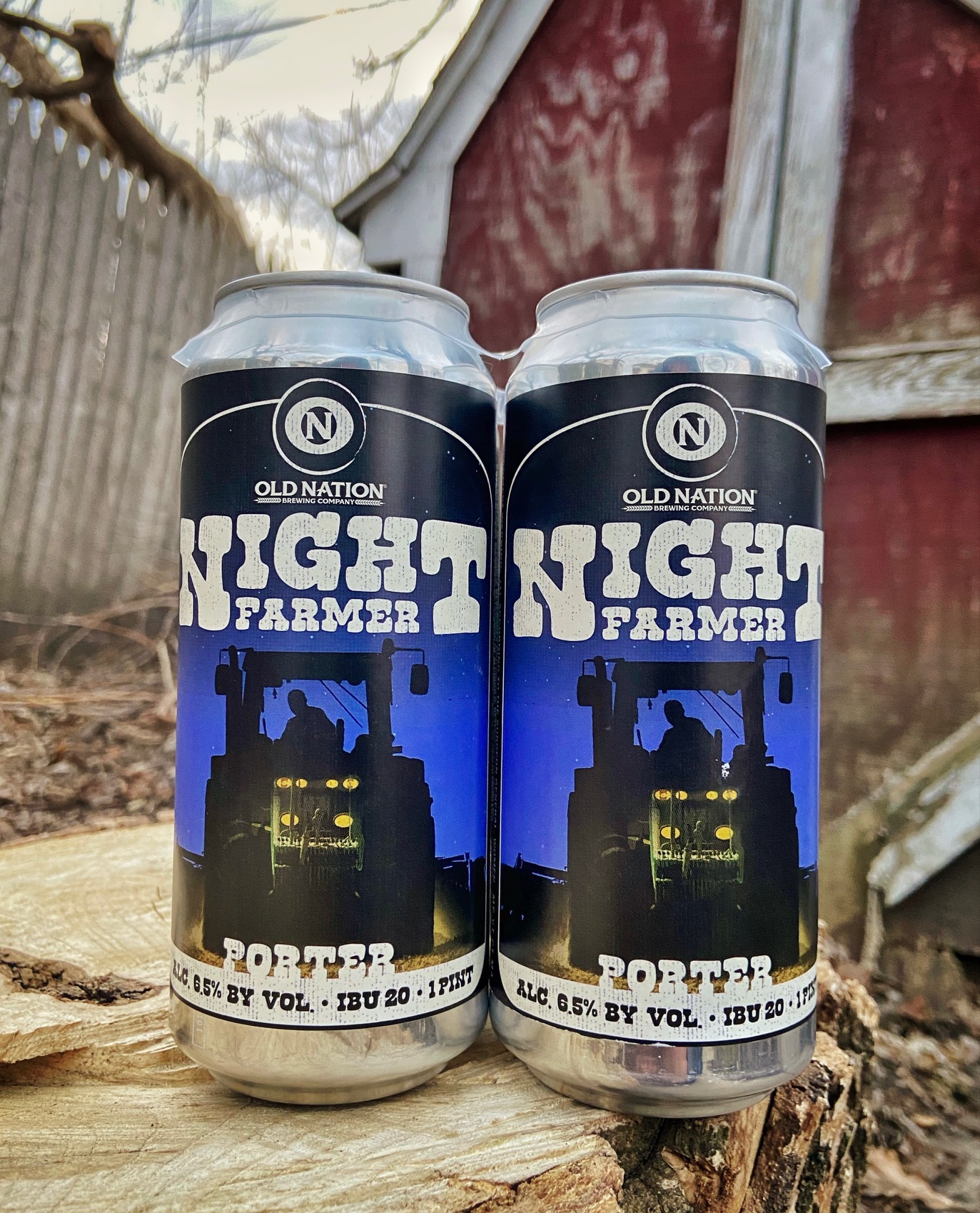 "I'm not afraid of farms during the day, just at night."
Often the naming of beers has a great significance to the brewer or the area where they brew. In the case of Night Farmer, it stems from an in-joke at the brewery, and can only be relayed properly by those who know the joke well. PorchDrinking was lucky enough to get that story from Travis Fritts.
"As you know, we are in farming country out here. For example, my home is surrounded by farmland on all sides and we hear farming or farm work 24 hours a day from about this time of year until well into October.
I was mentioning this to one of our brewers from southeast Michigan who had grown up and lived in the suburbs there and hadn't spent much time in rural areas. He related to me and a few others at the time that he felt like farms were spooky places and he avoided being near them if at all possible. To me, who grew up in places much like Williamston and the surrounding area, this was hilarious. Most of the guys working here were also from rural/bordering suburban areas and they also found it very funny. Because we had so much respect for our brewer outside of this quirk, it became something of a running joke in the brewery, as these things often do.
Later that year, we had a brewer's dinner where we talked about personal wins over the year, losses and ways to grow as professionals. We do this as part of a process to develop new ideas for styles, brands and general R&D. When the issue of our brewer's fear of farms came up, he tried to put the issue to rest by saying, 'Look, I'm not afraid of farms during the day, just at night. You know, night farmers.' Obviously, this made everyone fall out and we decided to name the beer we had just been talking about, a traditional porter, Night Farmer."
Availability
Night Farmer came to market on March 15, 2021, and is currently available in four-packs of 16-ounce cans throughout Michigan, with limited quantities sold at retailers in other Great Lakes area markets.
---