No Comments
Against the Grain Brewery to Open Downtown Louisville Location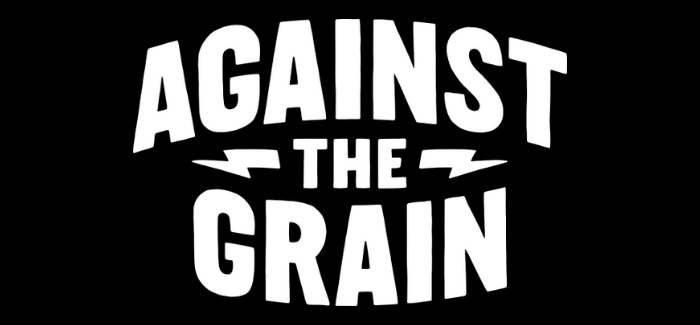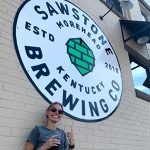 The past year and a half has been very difficult for businesses in downtown Louisville. Between the COVID-19 shutdowns, the lack of tourism and the Breonna Taylor protests, downtown Louisville has taken an unfortunate hit.
Against the Grain Brewery is hoping to change that. The brewery announced they are opening their fourth location in downtown Louisville in the building that formerly housed Another Place Sandwich Shop and Jimmy Can't Dance that closed on February 28, 2021.
While so many businesses have closed or left downtown Louisville, co-owner of Against the Grain Sam Cruz knew opening up their fourth location downtown is a risk, but one that's worth it.
"I gotta be honest with you, everything we do downtown is a gamble," Cruz said. "Not necessarily, because it's not a good spot, but because a lot of other businesses are apprehensive to open up, and a lot of people are apprehensive to come around. And we really want to send a message, we believe in this place, that the downtown business is there, it can be there and it will thrive. I think it'll be a bull, and will come back fast."
Against the Grain opened as Louisville's first brewer-owned and operated brewery in 2011. Against the Grain quickly outgrew the 15-barrel brewhouse at the original brewpub, and in 2015 Against the Grain opened a 30-barrel production facility in the Portland neighborhood of Louisville. In January 2020, Against the Grain Public House opened where Cumberland Brews formerly operated for 19 years. Cruz knows that Against the Grain's success has a lot to do with Lousiville and its residents, and he wants to show him that.
"To be honest with you, this city has been really, really good to us. And, you know, giving up on it just doesn't seem right."
Cruz and his team at Against are not giving up. They are reinvesting in their city that invested in them 10 years ago.
Against the Grain Sandwich Emporium will focus on toasted sandwiches, flatbreads and sensible sides, catering to the downtown lunch crowd. The Flamingo Lounge, located in the basement, will operate as an evening to nighttime speakeasy and venue. The bar will feature Against the Grain beers, cocktails, and because we are in Kentucky, a carefully chosen list of bourbons and spirits. The Flamingo Lounge will also music, comedy and other entertainment.
"To be quite honest with you, we've done so much with beer. And kind of worked in concepts that were revolving around that, so to have an opportunity to step outside of that, and focus on extensions of our brand, really was enticing and is a lot of fun." Cruz said. "And so, more than anything, we're just pumped to be able to make sure that location is locked up and doing good stuff, and then also to be able to apply our own ideas and dreams to the space and have fun with it."
View this post on Instagram

Despite the new addition for Against the Grain, their main goal is to open the Against the Grain Smokehouse which has been on pause since July 1, 2020. The Smokehouse is connected to the Louisville Slugger field and with the cancellation of the Minor League Baseball season, it was hard for the Smokehouse to operate. The Louisville Bats and Minor League Baseball games will resume at Louisville Slugger in May, which is a major reason for the Smokehouse's reopening.
There is no open date set for the Against the Grain Sandwich Emporium and The Flamingo Lounge, but Cruz hopes for the end of May, or the first of June. No matter the opening date, Cruz knows that the revitalization of downtown will take a while, but he's ready for it to begin.
"My hope is we send a message, I want to get these places opened up kind of simultaneously and get the people back down there," Cruz said. "I think it's going to take a year or two, but we'll get it together. We're strong enough to survive that."
---