Oregon beer Archives – PorchDrinking.com
July 13, 2021 | David Nilsen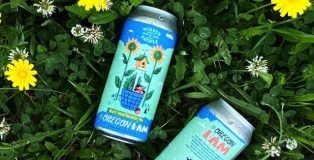 A new beer from Wolves & People Farmhouse Brewery in Newberg, OR celebrates the natural beauty of the state as part of a collaboration called The Oregon I Am.
"As a native of Oregon, the natural bounty all around us informs everything we do," said Christian DeBenedetti, founder and brewer at Wolves & People. "As a brewer interested in a hyper-local approach to making beer, Oregon offers so much in the way of things for us to seek out and experiment with."
June 25, 2021 | David Nilsen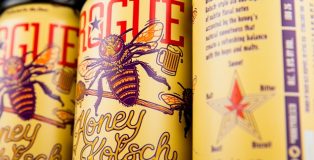 Of all the buzzworthy beer categories today, one earns that buzz(zzzz) more than others. Honey beers are growing in popularity, and they take their distinguishing ingredient from the amazing honey bee. Each honey bee worker flies hundreds of miles in her lifetime, pollinates thousands of flowers and communicates with her hivemates by dancing. One brewery from Oregon is shining a light on bees by using the sweet stuff in a quenching beer redolent of summer wildflowers.