October 5, 2021 | Taylor Laabs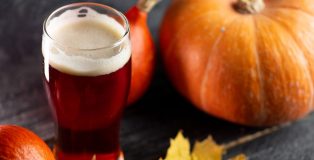 Every Midwesterner is familiar with the ritual. A stiff, cool breeze pushes through the air, alerting you to the change in seasons. A familiar crunch of dying foliage and an ominous whiff of bonfire – or maybe it's grill smoke from the tailgate – fill the senses. The squirrels start moving a bit slower and look a bit rounder.  Maybe today I'll get a hot coffee. Maybe this morning is the time to pull out the sweatshirt from its slumber. It's time for Fall and everything it has in store. Fall is objectively my favorite time for seasonal beers. You get Oktoberfests, Wet Hop IPAs and more – you also get a heavy dose of pumpkin beers. While the Oktoberfest style might have the most celebrated history, the pumpkin ale has a unique story as well, and the booming seasonal style doesn't show any sign of slowing down. 
April 7, 2021 | Mathew Powers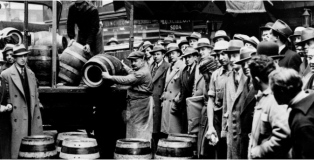 "I think this would be a good time for a beer," exclaimed Franklin Roosevelt after signing the Cullen-Harrison Act on March 22, 1933. Though the passage of the 21st Amendment in December 1933 fully ended the nation's temperance experiment, the Cullen-Harrison Act allowed for the legal sale of low-alcohol beer (and wine). It went into effect on April 7, 1933, a day we commemorate as National Beer Day.