#sanfrancisco #anchor Archives – PorchDrinking.com
April 10, 2020 | Danielle Engel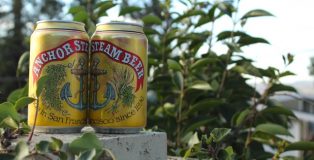 There are times in our lives where we reach for comfort, for the known. Items that have happier memories attached to them to bring us back to simpler roots and uncomplicated moments. We are experiencing weird, uncomfortable, scary and unpredictable times, and it can be reassuring to reach for the classics. Our drinks of choice are no different, and although it may no longer be Flagship February, we can still take comfort in our local year-round lineups from the independent breweries we hope to support through this.
December 7, 2018 | Justin Carter
We're finally feeling the weather changes here in Northern California. It's beautiful, and my favorite time of the year. Not only because of the crisp air, but because it's now barleywine season. Don't get me wrong, I can drink barleywine anytime of the year; however, it's difficult to find someone to crush the strong stuff with in the middle of summer. 
I attended the 25th annual barleywine festival at Toronado in San Francisco a few weeks ago. 50 taps flowing, sweaty bodies crowding the bar, and the smell of future hangovers filled the room; I was in heaven. Soon I was sampling with other malt enthusiasts. A ton of great and not-so-great examples of the sweet stuff were tried, but one was particularly delightful.