No Comments
Anchor Brewing | Old Foghorn Barleywine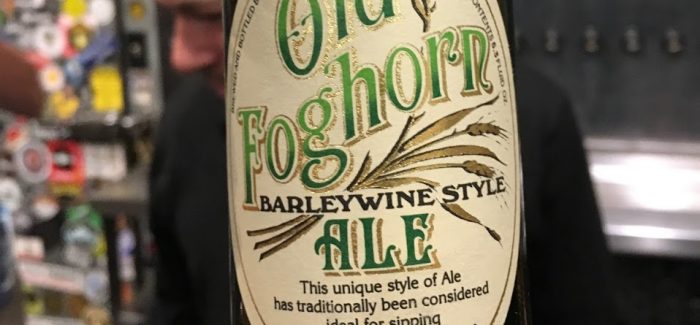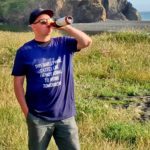 We're finally feeling the weather changes here in Northern California. It's beautiful, and my favorite time of the year. Not only because of the crisp air, but because it's now barleywine season. Don't get me wrong, I can drink barleywine anytime of the year; however, it's difficult to find someone to crush the strong stuff with in the middle of summer. 
I attended the 25th annual barleywine festival at Toronado in San Francisco a few weeks ago. 50 taps flowing, sweaty bodies crowding the bar, and the smell of future hangovers filled the room; I was in heaven. Soon I was sampling with other malt enthusiasts. A ton of great and not-so-great examples of the sweet stuff were tried, but one was particularly delightful. 
I snapped up the pour list to find out which barleywine I was imbibing. I figured it was from Washington, where high gravity beer is ubiquitous as their wet weather, but no. This was brewed in foggy San Francisco by Anchor Brewing. I had always enjoyed Old Foghorn before, but tasting it next to other highly decorated barleywine really made me marvel at its excellence.
English vs. American
Up until 1975, barleywine had not been produced in America. Fritz Maytag changed that with Old Foghorn. Adopting traditional English methods and adding some American flair, the American-style barleywine was born. Dry-hopping was unheard of but has since spawned other greats like Sierra Nevada's Bigfoot, Old Numbskull from Ale Smith, and Gratitude by East End. 
Like English style, these American brethren are just as malty, with tons of toffee-raisin aroma and flavor. The major difference is with the additional dry-hop; it brings a bitterness that is the yin to the malt's yang. It really balances things out and notes of fruit are also highlighted. It's a really nice dance of flavors. 
https://www.instagram.com/p/BqacqbijaGg/
I recently had the privilege of trying a bottle of Old Foghorn brewed in 1985. The already mild bitterness had disappeared, the malt sang more like English and the oxidation had added a nice sherry like character with just a touch of cardboard. Honestly I was taken aback by how well it held up considering it's age. There was even a little carbonation left. 
It's not what many #BiL folk would consider a "whale" of a beer, but it's like drinking history; it must be tasted to be appreciated. Plus, it's produced year round so you can grab a six pack anytime you want to satisfy your sweet tooth. 
Fun Facts
Anchor uses only the first runnings of wort for Old Foghorn, meaning it takes three mashes to produce one batch of this malty beast.

For fear of displeasing regulators for using the word "wine," Old Foghorn was first released as "Barleywine" instead of "Barley Wine."

Old Foghorn took home gold that afternoon at Toronado.08
https://www.instagram.com/p/Bp46WCnF8OQ/
---