No Comments
2 Days, 2 Nights | San Francisco's Craft Beer Scene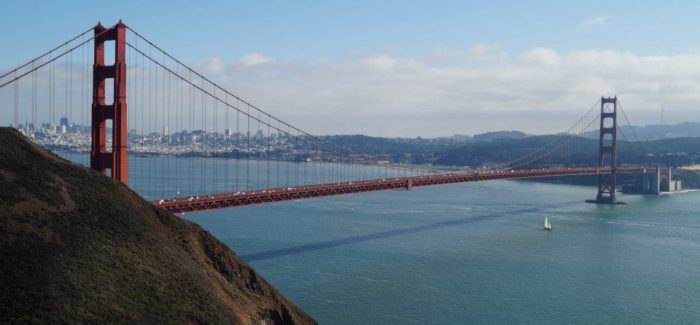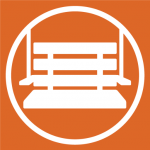 Two days and two nights in San Francisco is not enough time to see all they have to offer, and this guide will give you more than enough to do in two days. For the purposes of this article, I will assume you do not have a car and intend to stay within the city limits.
Travel Hacks
From the Airport
There are three main ways to get into town from the airport, each with their own advantages.
BART is the main subway-esque system in SF. BART is accessible directly from the airport and can take you right downtown where most of the hotels are. It is inexpensive and relatively quick. But, it is a subway and can be packed and dirty. Depending on where you are staying, this can be a good option.
CalTrain is also easily accessible from the airport. CalTrain is a bit pricey, but is reliable and clean. Taking CalTrain only really makes sense though if you are staying in SOMA.
My preferred option is to Uber or Lyft. Uber is now allowed at the airport, and you simply put which terminal and door you are waiting at and you are off. Expect an UberX to cost about $25-$35 to get to your final destination, assuming you are not staying too deep into the City (i.e. Fisherman's Wharf or Japantown). UberPool may be available if there are only 1 or 2 of you and will bring the cost down. Taxis are also available, however expect to pay at least $10 more than an Uber.
Where to Stay
I would suggest staying close to the Embarcadero or in SOMA. Union Square has many hotels but is too touristy for me. Some potential choices are the Hyatt Embarcadero, Hotel Zetta or any of the Kimpton family of hotels.
Getting Around SF
San Francisco is a pretty small city in terms of sheer mileage. Thus, taking an Uber, Lyft or car will rarely break the bank. However, BART is very convenient if going between downtown and the Mission (which you should be doing as you will see below), the Muni street car and bus system is widespread, and a ride on the cable cars, although an absolute tourist trap and pricey, can be fun, but not efficient as a way to get around.
Enough with the logistics, time to start exploring San Francisco and all its beauty and craft beer glory.
https://www.instagram.com/p/vcPE4kNnSl/?taken-by=californiaipa
Friday
I am going to assume you are staying somewhere in the downtown/SOMA/Embarcadero area, as that is where a majority of the hotels are. So, we may as well start at what I consider San Francisco's best brewery, Cellarmaker Brewing Company.
Cellarmaker is in a gentrifying neighborhood on Howard between 7th and 8th Streets. I would recommend walking up Howard or catching a ride from the hotel.
Once there, expect a crowd. The place is busy whenever it is open, but worth it. Check out the tap list, and get to ordering. The tap list does not mention tasters, but they serve tasters of all their beers. Can't hurt to try them all? Expect some hop forward IPAs and Pale Ales, typically both in West Coast and NE styles.
https://www.instagram.com/p/BI0kZXBhDpc/?taken-by=californiaipa
From Cellarmaker, take a short walk one block to City Beer Store (1168 Folsom, walk out of Cellarmaker, down Rausch Street one block and you are there). City Beer is a bottle shop and bar with an excellent selection of local and hard to find beers. Grab a pint or bottle, enjoy the good company of their bar tenders, and work up an appetite.
After a beer or three at City Beer, you should be ready to eat. I suggest heading over to 21st Amendment, on 2nd Street near Bryant. It is walkable (about 1.3 miles), or you can catch a cheap Uber.
21st has a special place in my heart, as it is where my wife and I had our rehearsal dinner. We used to live a few blocks away and spent a great deal of time here, as it has been around longer than most other breweries in town. I suggest anything with their french fries and IPAs.
https://www.instagram.com/p/BFrsFmytnVP/?taken-by=californiaipa&hl=en
(NOTE – if the Giants are playing, this may be difficult as the brewery is a couple blocks from 21st, so you may expect a wait until the game starts, then it normally opens up.)
After dinner, if you still have anything left in the tank, hop in an Uber/Lyft/cab and head to Toronado and the Haight/Ashbury. Toronado is a classic San Francisco divey beer bar. Their lineup is always incredible with some of the harder to find beers around (about 45 on tap at all times, plus a bottle menu of some rare gems).  If you are hoping to score some Russian River Brewing Co. beers while in town, Toronado is your best bet. They typically have 2-3 RR beers, including Pliny the Elder. Cash only, and expect a bit of a wait and some tight quarters. If you did not get enough to eat, grab a sausage at Rosamunde next door. If you are the type that gets offended by surly bartenders or a dive bar atmosphere, Toronado is not for you.
If, after all of this, you still have some life in you, cruise up Haight Street towards Golden Gate park. Haight Street is where the hippie subculture was born, and some remnants still remain.  Amoeba Music is a classic record shop, and there is a mix of boutique shops, bars and restaurants.  Magnolia Brewpub is on Haight as well, and worth a stop.
Saturday
If you survived the jam-packed Friday night, congrats. Now it is time to start up again.
I would suggest you first stop by the Ferry Building Farmer's Market. The market opens at 8 AM and starts closing up around 1-2 PM.  On a sunny day, there are not many more picturesque spots and things to do in SF. Walk around the front of the Ferry Building and try some local fruit and deserts. Head around back and check out the produce, sample some cheese, and maybe even get in line for some chilaquiles or tamales at Primavera (fantastic stand with Mexican food and a long line).
I would also suggest walking through the Ferry Plaza itself, where you can pick up some incredible cheese at Cowgirl Creamery, some fresh bread at Acme, great coffee at Blue Bottle and ice cream at Humphry Slocombe. If you are here past 11 am you can pop into the relatively new Fort Point Beer Co. kiosk and have a pint or two. I would suggest the Park Hoppy Wheat or Villager IPA. If you are craving a larger meal/hangover cure, Gott's makes killer burgers.
Once you have soaked up all there is to offer at the Ferry Building, it is time for a beer. Although Anchor Brewing has grown to the point where my beer snobbery considers it too large, the tour is an awesome experience. Anchor Brewing has been around since 1896 so there clearly is a ton of history. The building itself offers great views and the tour is fascinating. Again, a bit of a soft spot for me as it is a few blocks from my house. Anchor offers 3 Saturday tours (11am, 2pm and 4:30pm), but you need to book well in advance. The tour includes a tasting, although if you really want to try all of Anchor's beers, you need to go to The Yard by the ballpark. That said, the tour is well worth it and you will get to try many of Anchor's flagship beers and seasonal options.
https://www.instagram.com/p/_NWxhuNnbH/?taken-by=californiaipa&hl=en
Post-tour, it is time to head to the Mission. The Mission District is a mix of hipsters, beer bars, taquerias, upscale restaurants, gentrification, murals and some sketchy pockets. It is by far my favorite neighborhood in San Francisco.
There are 3 must-hit beer bars in the Mission, all within a few blocks of one another. Each has food, and each have great beer selections. They can be visited in any order, and you can have lunch/dinner at any of them.
The first is Crafty Fox. The website typically is updated daily with a list of the 36 beers on tap.  Hard to find beers are always on tap, many from the Bay Area but also some from across the country. There is hardly a weekend that goes by where there is not a beer I have been wanting to find on tap. Expect to find some Fieldwork and Alvarado beers (two newer Bay Area breweries making killer beers). The food is also amazing. Upscale bar food, including burgers, fish and chips, truffle popcorn, and my personal favorite, the potato croquettes. The bartenders are also all very cool. To me, Crafty Fox takes the crown as the best beer bar in the City right now.
https://www.instagram.com/p/BKMhUxSBAhz/?taken-by=californiaipa
Zeitgeist is just about a block from Crafty Fox, and another beer lover's dream with over 40 beers on tap. Zeitgeist is best enjoyed on a nice day, as the majority of its appeal is the large beer garden. They also have a full bar and famous Bloodys. Food is limited, mostly burgers/brats from the grill. To me, Zeitgeist is the Mission. Hipsters, bikers, beer, a little grungy and the best weather in SF. Similar to Toronado, expect some surly bartenders and a bit of grime. Zeitgeist is not for everyone, but if you want to sit outside and drink some good beer, stop by.
Last must stop in the mission for me is the Monk's Kettle. The Monk's Kettle has been around since 2007, and has been one of my favorite spots ever since. They have 28 beers on draft, plus a LENGTHY menu of hard-to-find bottles. Expect to find some Cellarmaker and Russian River (these seem to be a theme for the places I am suggesting, but they are the cream of the SF crop) along with some sours or other interesting and hard to find beers. The food is also great, somewhat similar to Crafty Fox, expect upscale bar food with a twist.
https://www.instagram.com/p/BID-heygfO0/?taken-by=californiaipa&hl=en
If you are hoping to eat somewhere other than one of these beer bars, the Mission is full of other amazing food choices. Valencia Street between 15th and 24th has countless great options, including Tacolicious, Mau and Mission Cheese. Delfina and Tartine Bakery on 18th/Guerrero are can't miss spots. Grabbing sandwiches or a burrito and eating at Dolores Park is also an option, where you can soak in incredible City views with a few hundred of your newest friends. I would suggest sandwiches at Rhea's or Mexican from Pancho Villa, Papalote, La Taqueria or El Farolito (the Mission has about 12 taquerias that are all fantastic, and in my opinion the best Mexican food you will find anywhere in California – sorry San Diego).
If you somehow still have some energy after day drinking all day, I would suggest going to Southern Pacific Brewing Co. for a nightcap (they have guest taps, large open warehouse space, good food, great atmosphere) or heading back towards your hotel and stopping at Buzzworks for some sports, beer, and games (pinball, foosball etc.).
Sunday
If your last morning in SF allows for a quick brunch to kick the hangover, I have two suggestions, depending on how much time you have and how the weather looks.
If you have a decent amount of time and it is a nice day out (ie no fog), you may consider taking the long trek out to the Beach Chalet. Now, I first have to warn you that Beach Chalet is a ways away from Downtown, and basically the complete opposite side of the City. You can get there on Muni, but it could take up to 45 minutes. I would recommend an Uber, and have the driver drive you through Golden Gate Park if possible for a more scenic route.
With that caveat, and understanding you have a long ways to go, Beach Chalet can be a very fun spot as it is one of only a few restaurants in SF that overlooks the ocean (to be distinguished from the bay).
Make reservations and try and get a window table. I recommend the crab cake benny. The beers are nothing to write home about, but you are really going for the view and a chance to see the Pacific while in California. There is also a more casual version of the restaurant downstairs called Park Chalet. You can sit outside on loungers in the grass among plenty of pups. No view however, as it is in the back of the restaurant.
https://www.instagram.com/p/BCb7JBatnTl/?taken-by=californiaipa
If you do not have time or the energy to go across the City, I would recommend a stop in the Dogpatch neighborhood for brunch on the way out of town. Dogpatch is on the way to the airport, and home of several breweries, including Harmonic Brewing, Magnolia Brewing, Triple Voodoo, Speakeasy Ales and Lagers and Laughing Monk Brewing. The latter two are not technically in Dogpatch, but close by.
I would recommend brunch at either Mission Rock Resort, which is a seafoody spot with great views of the Bay (see below), or Just For You Cafe for some New Orleans style brunch.
https://www.instagram.com/p/zqRr6qNnav/?taken-by=californiaipa&hl=en
That concludes a jam-packed quick weekend in San Francisco. I may be biased, but it really is one of the best cities in the world to enjoy craft beer. There are great breweries, beer bars and bottle shops to visit. This article touches on some of the many incredible options.
Honorable Mentions
Again, this is clearly not enough time to visit all of SF's best beer spots. Other places worthy of consideration include: Liquid Gold, Mikkeller and Hopwater to name a few. If you happen to flying into Oakland, there are a slew of great spots to hit in the East Bay, which deserves an article of its own.
---