the last frontier – PorchDrinking.com
May 24, 2019 | Kurt Bevilacqua 1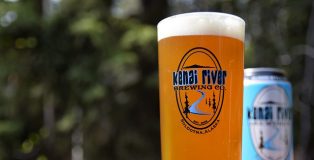 Avg. Reading Time:
2
min
Alaska needs to be on everyone's travel list. One region in particular packs a bunch of the distinct traits that makes Alaska such a unique and special place into one area. With delicious and freshly sourced salmon and halibut on menus throughout the area and the home of the Kenai Fjords National Park, the Kenai Peninsula is a where you can experience a truly authentic Alaskan adventure! Read More
August 27, 2018 | Kurt Bevilacqua
Avg. Reading Time:
7
min
Alaska has a beautiful way of humbling and grounding you.
There is a specific feeling when one steps foot in the last frontier. It is a culmination of the many stunning hallmarks found in Alaska that aren't attainable in many other places. Read More