#vertical Archives – PorchDrinking.com
March 22, 2018 | Eric Griffin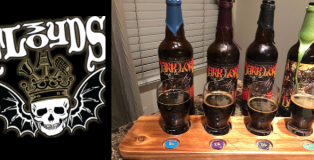 The Dark Lord Himself Has Arisen.
I recently had the honor of conducting a 3 Floyds Brewing tasting that I never thought I would have the opportunity to do. About two and a half years ago, when I was just starting out with craft beer, I did some research and threw together a short bucket list of beers I wanted to try before I died. Well, I've completed that list already because, in back-to-back days, I tried Pliny the Younger and engaged in a Dark Lord vertical tasting.
May 5, 2017 | Brady Akers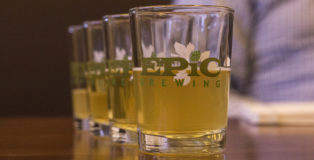 When Epic Brewing first released its Sour Brainless on Peaches in late June 2015, the brewery's sour program was officially launched. I remember going to the first release at the Denver taproom, where I was able to hand-dip the wax on my bottles, enjoy free peach ice cream from Little Man with flame roasted peaches, and also get my first taste of Epic's sour peach. In the two years since the initial release, Epic's sour initiative has quickly matured into an innovative and well-respected program.