2 Comments
Homebrewing Gingerbread Stout: Part 2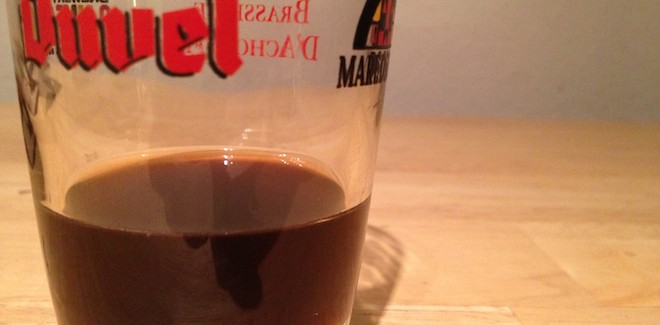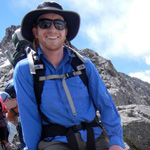 The brilliant thing about homebrewing is that as long as you have excellent sanitation practices, there's no reason you can't tweak a recipe once you've already brewed it and begun fermentation. With the exception of beer flaws, lots of changes can take place in beers post fermentation. One perfect example is dry-hopping beers. When our Gingerbread stout wasn't quite up to snuff, we upped the ante.
If you don't remember, we first started this homebrew on November 10th. After two weeks in the fermenter, curiosity began to gnaw at me. I gathered up a small sample of the fermenting brew and decided it wasn't quite what I had wanted to create. Luckily, with plenty of time before Mountain Sun's Stout Month entry deadline, I decided to polish this gem to its full potential. I discuss the alterations in Homebrewing Gingerbread Stout: Part 2.
Reviewing the goals of the beer, I realized that it was good, but could be improved in the following areas:
Mouthfeel was pretty thin. Not much body and very little sweetness.
Very weak nose. My nose wasn't dancing with holiday cheer.
Where's the ginger!?! Very little ginger flavor, although the bready and crackery malt characteristics were present.
The ABV was measured at 8.1% which was right in the sweetspot of our target.
To improve upon the beer, I decided to make a small tincture consisting of the same spices and quantities in the base recipe (essentially doubling all of the spices) and adding one pound of lactose. The great thing about lactose is that it adds sweetness, nice creamy mouthfeel and additional body since the long chain sugars are very difficult for yeast to break down.
I essentially made a tea by heating one cup of water on the stove to 140 degrees and then added the additional spice mixture and stirred in the lactose. I slowly brought the mixture up to a boil and boiled for 10 minutes to ensure everything was sanitized. After a cooling period it the fridge, it went into the fermenter.
Two weeks later and I sampled the beer again this evening. All I can say is that time does wonders for bigger spice ales and GAME ON Stout Month contestants!
The final recipe for 10 gallons is as follows:
24 lbs Maris Otter (3 SRM)
2 lbs Biscuit Malt (23 SRM)
2 lbs Flaked Oats
1.5 lbs Chocolate Malt (350 SRM)
1 lb Carafa II (410 SRM)
1 lb Crystal 80
1 lb Lactose
4oz Willamette (@ 60mins)
2 tsp Ginger Root (zested, @ 5 min)
4 tsp Ground Cinnamon (@5 min)
1 tsp Ground Allspice (@ 5 min)
1 tsp Ground Cloves (@ 5 min)
Wyeast #1335 (1.5 gallon starter)
---