No Comments
Smuttynose "Finestkind" IPA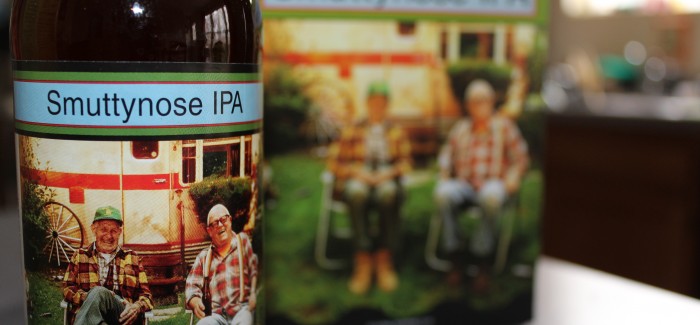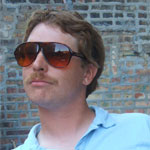 Avg. Reading Time:
2
min
Smuttynose "Finestkind" IPA – 6.9% ABV, 75 IBU
At home this weekend taking care of a sick wife, I did not get to partake in the normal St. Paddy's Day melee to which I have become accustomed, and am thus not feeling the residual effects of day-long Guiness-swilling and inadvertent ingestion of gallons of green food dye. Instead, I opted for the not-so-festive confines of my dining room and the company of an American craft beer, today's companion "Finestkind" IPA from Smuttynose Brewing.
I have long been intrigued by the bottles and packaging of the beers from Smuttynose Brewing. They feature bizarre yet endearing photos that are loosely associated with the name or style of beer. The bottle of this first-class IPA features two jovial good ole boys sitting in lawn chairs on their makeshift porch in the trailer park. Porchdrinking at its most bare bones. The laughter of the men in this photo is genuine, unfeigned, as they enjoy a bottle of what we would assume is this refreshing IPA. The picture screams good times…and so does the beer.
I drank this IPA out of a pint glass at a slightly-chilled temperature. The smell is an aromatic hopped citrus; the color is an orange-yellow with lees around floating in the wake of the pour; the head a frothy white cap, inviting my moustached-lip to dive in and keep a souvenir.  On the Smuttynose website, the brewers note that this was their response to the question, "Why don't you guys make a really hoppy beer?" They can, and they did. For hop-lovers, Finestkind is on par with a Bells Hopslam or even a Dogfish Head 90 Minute IPA, a moshpit of bitter on your tongue. For those with a sensitive taste buds, beware, as your palate may be offended. Next time I am in the mood for a hoppy treat, I need look no further than their slogan for the four words I need to satisfy my craving: "Make mine a Smutty!"