No Comments
ReCap of the Inaugural DC Beer Festival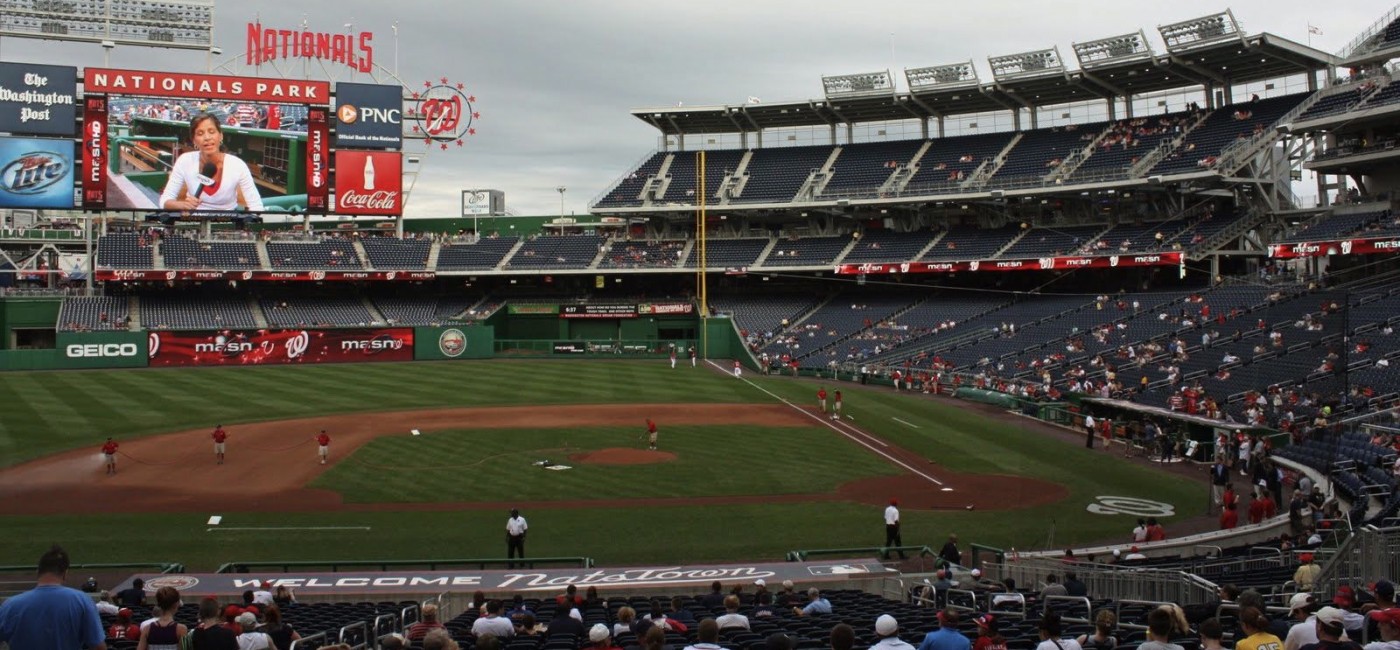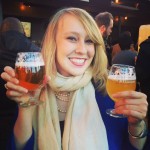 The Inaugural DC Beer Festival began as many DC events do: a trip on the metro that starts as any usual metro ride, and then the train cars slowly shift to carry only those destined for a day of fun (minus a few confused stragglers and tourists). I hopped on the train near my house with very few fellow festival-goers, but as soon as we hit Gallery Place, hordes of eager beer drinkers filled the train. The chatter en route confirmed their final destination: the Inaugural DC Beer Festival at National's Park.
We filed out from the metro in usual rush hour fashion, swiftly swiping SmartTrips and scoffing at the amateurs with paper cards, and poured onto the now pedestrian-only street leading up to National's Park. The crowd wasn't as overwhelming as I'd expected (nothing compared to the turnout for Nat's games) but it was far from paltry. I soon discovered that the fest was manned by Nat's Park employees, which made the check-in process extremely smooth. Armed with a wristband and a tiny beer stein, I was ready to take on the day, and the beer. The sun was shining, the sky was clear, and over 120 beers from 81 breweries awaited me.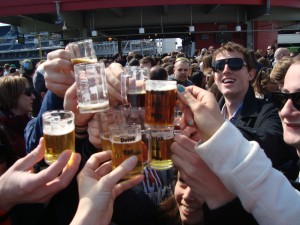 The Beer (The Most Important Part!)
Sadly, due to time and other natural constraints, I was sadly unable to sample all 120 brews. However, I did manage to try a sizable share of the offerings from your usual suspects (Dogfish Head, Great Lakes, Abita) to some local favorites (Chocolate City Brewery, DC Brau, Heavy Seas, Flying Dog). With the solid selection of craft brews, DC Beer Fest is a fun way to spend a Saturday or Sunday (although many brewers present on Saturday were absent on Sunday), drink unlimited beer for an affordable ($40) price, and find a a new interesting local beer.
A few brews especially made an impression: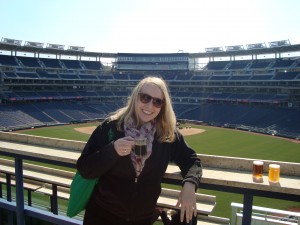 Next Year?
The DC Beer Fest – which was put on by the folks at Drink. Eat Play. (an event company out of California) – was absolutely a fun event (as day drinking always will be), but I did not experience many "ah-ha!" discovery moments. This festival is more for the casual beer drinker or the "frat boy type" Jason Behler so aptly pointed out in his Cincy Beer Fest post. Now, I must cut the DC Beer Fest/DEP guys some slack as it is their first year in the District and there is plenty of potential for growth.
All of the big names (Yuengling, Blue Moon, Newcastle) were present, alongside the craft beer titans (Sam Adams, Sierra Nevada, New Belgium), as well as ample local brews (which I am very happy so many were included!), but there is definitely room to welcome more smaller scale breweries from across the country into the fold, as well as more unique events for craft beer connoisseurs. I also hope that many breweries were not just present due to the Craft Brewer's Conference that is in town this week, but have my fingers crossed that they also plan to return for next year's fest.
The festival could also do well to organize better food offerings, such as from local restaurants and food trucks (I realize there are likely limitations from the venue in this regard). Though I did not have time to take full advantage of the other events – DC Bocce, beer classes – besides swilling samples, there was absolutely over the three allotted hours worth to do. Overall, DC Beer Fest was a great way to spend a warmish Saturday in March. And with a great turnout, the opportunities for growth, and the reasonable price tag, I will definitely return next year.