3 Comments
Faking Adulthood | Cocktail Recipes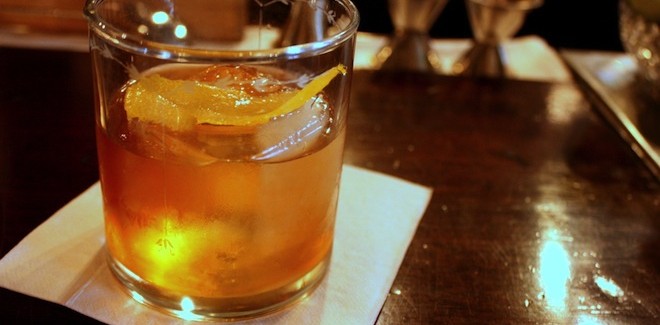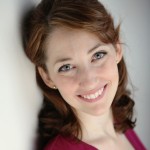 I don't know what's so impressive about being able to mix up anything more than a Cape Codder (cranberry juice + vodka), but there's something about it that says — in a very cool, collected and understated way — that you've got it together. For non-beer drinkers, being able to mix up a legitimate cocktail, is akin to bringing the perfect six pack. Here are a few simple cocktail recipes to get you started.
Old Fashioned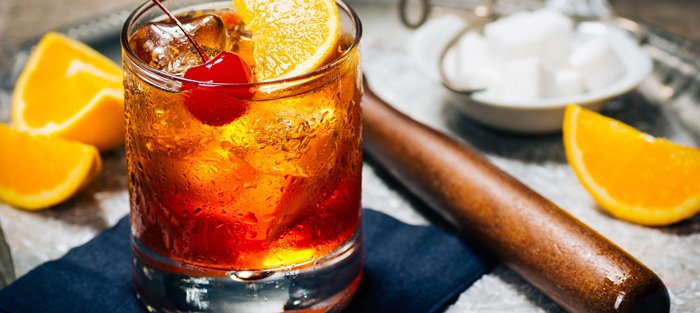 Ingredients: Bourbon or whiskey, sugar cubes, Angostura bitters, soda water.
Optional, but encouraged: orange peel, maraschino cherries.
Directions: Put one sugar cube in a highball glass. Add about 3 dashes of Angostura bitters, and let the sugar cube melt a bit. Add orange peel and 1-2 maraschino cherries depending on how sweet you like it, and muddle (aka, smash). Fill the glass with ice cubes, add whiskey and stir.
Note: The amount of cherries, orange, and bitters you add are all a matter of taste. Some people say you should only garnish with a bit of orange peel and use no cherries and at all, but I like my Old Fashioned heavy on the bitters and cherries.
---
Margarita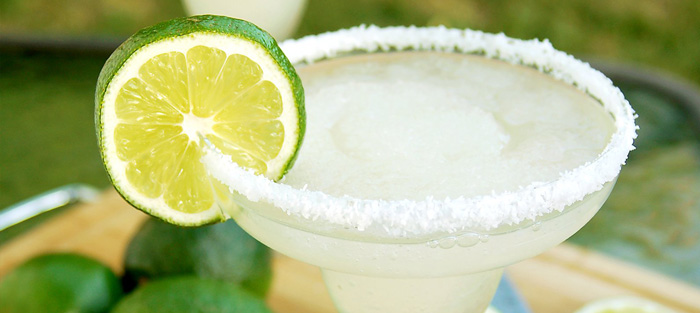 Ingredients: Tequila, triple sec, lime juice.
Optional, but encouraged: Course grain salt, lime wedges.
Tools: shaker, plus two plates if you're salting the rims of your glasses.
Directions: Salt your glass first if you're going that route.  Then, shake 2 parts tequila to one part triple sec with ice and one part lime juice and strain into glass. To get just the right amount of salt on the rims, pour a small amount of lime juice onto one plate, shake a layer of salt onto the other plate. Dip glass into lime juice, then swirl in salt. Set aside until you're ready to pour.
---
Martini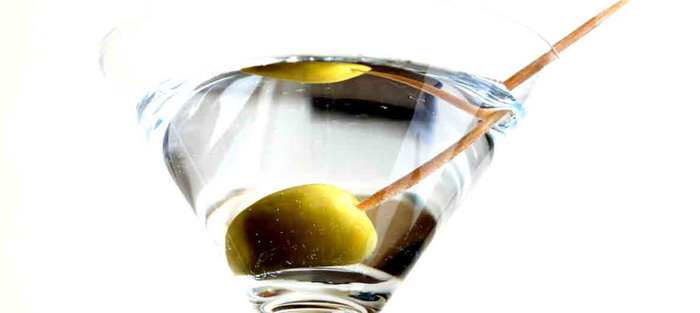 Ingredients: Gin, vermouth.
Optional, but encouraged: olives, goat cheese.
Tools: Shaker, toothpick if you're garnishing it.
Directions: Add 4 parts gin to one part vermouth with ice in the shaker. Shake. Pout into chilled martini glasses. Spear olive, and garnish.
---
Manhattan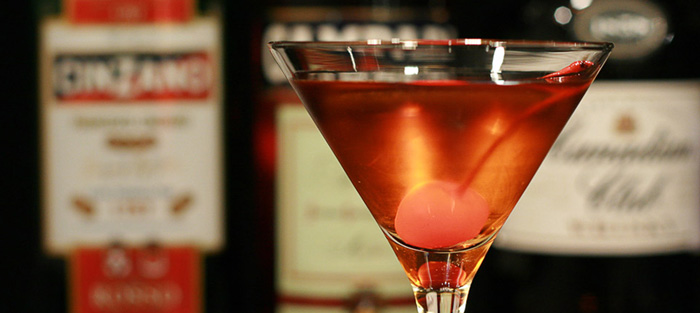 Ingredients: Bourbon, sweet vermouth, Angostura bitters, maraschino cherry.
Directions: Add 3 parts bourbon, one part sweet vermouth, and 2 dashes of bitters to a glass full of ice. Stir and garnish with a cherry.
What is your favorite drink to mix up?
---