One Comment
PorchDrinking.com's 1 Year Anniversary Party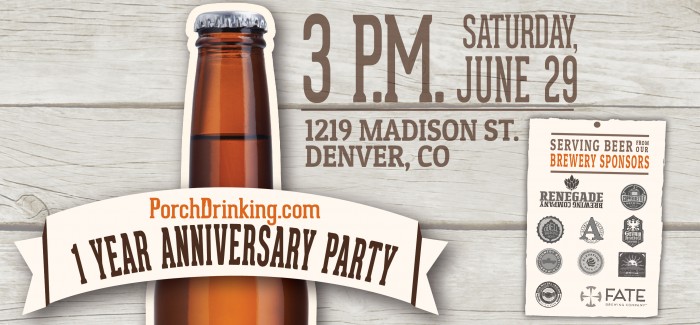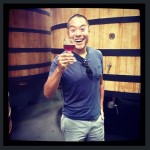 It's crazy what can happen in a year. What began as a fun project with myself and a handful of misfit friends is now approaching a year of existence.  In honor of our 1st year of existence we're throwing PorchDrinking.com 1 Year Anniversary Party bottle share on Saturday, June 29 at 3 p.m.
What's a bottle share you ask?  It's a party where everyone brings a bomber or two (22 oz bottles), or bring a six pack of something special, unique, rare, not distributed in the state, or just play tasty.  It's like a potluck for beer.  And you're invited to attend!  Just RSVP by clicking on the upper right hand corner or RSVP here through our Eventbrite page.
My staff and I have also been saving up a cache of fantastic beers that frankly we're tired of hoarding.  A few highlights a vertical series of Deschutes' The Abyss from 2007, New Glarus Raspberry Tart, Bell's Hopslam, Goose Island Bourbon County, an assortment from Sun King, Founder's KBS, and much more.
We'll also be having beer provided by several generous brewery sponsors of the event.  Those include the likes of Copper Kettle, Renegade, Avery, Our Mutual Friend, Grimm Brothers, FATE Brewing, Elevation, Odell, Country Boy Brewing, and we'll also have Porch Rocker Hibiscus Witbier, a collaboration we made with Mountain Sun Brewery in honor of our anniversary.
We're asking for a suggested donation of $10 but give what you can, and mostly we'd just like to share beer with you and let you try beer from some of the best friends we've made over the past year.