No Comments
Lagunitas IPA – Lagunitas Brewing Company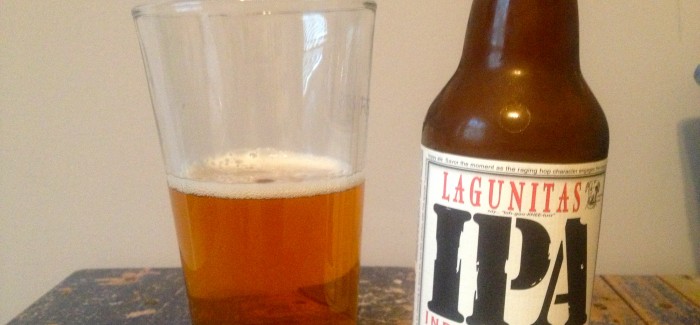 ABV: 6.2%
The first time I ordered a Lagunitas IPA, I was in a bar in downtown Chicago, having just run a 5K (a bizarre feat that is entirely uncommon in my life and will probably never happen again.) Anyhow, I couldn't see the whole tap, but I could see the "Lagun" of the "Lagunitas" label. Naturally, I told the bartender I wanted the Laguna Beach beer, which, for the record, I still find to be hilarious. Try it out the next time you order it; just know your audience first.
This beer smells exactly like you'd want any beer to smell. Like an alcoholic fruit bowl. It's not an overly hoppy IPA, making it a great choice if you're trying to have two or three or six. Still, it's got a great balance for the hops it packs in. It's not quite as fruit-centric as Sweetwater's IPA, but its aroma definitely translates to the full flavored hop you're going to get.
The California brewery has been brewing this beer since 1995, and it's pretty much become one of their staples. They brew it year round and have recently expanded their distribution to all 50 states, and as far as I can tell, it's pronounced LAH-GOO-KNEE-TUHZ.