4 Comments
Three Floyds Brewing Co. – Gumballhead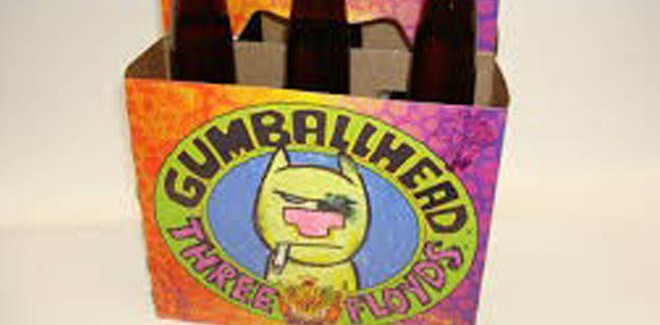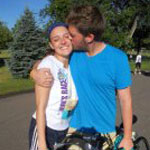 ABV: 5.6%
IBU: 35
I am an unabashed advocate and lover of all beers brewed in Colorado. In fact, prior to my Memorial Day weekend trip to Chicago, my top five breweries all resided in this grand, rectangular state: Avery, Great Divide, Renegade, Oskar Blues, and Left Hand. You have to admit that Colorado does indeed have a mighty fine selection of brews, right? And those five only scratch the tip of that clichéd iceberg! So, please forgive my Colorado Brew Bias (CBB), for it is ever present throughout my writing.
With that being said, over Memorial Day weekend, I had the pleasure of visiting Chicago, Illinois, home to sellouts and pretty-solid breweries alike (Goose Island and Pipeworks, respectively). However, the true grail of this mid-western region lies just across the border in Munster, Indiana, at a little brewery and brew Pub called Three Floyds Brewing.
My brother-in-law suggested going here for lunch as he had "heard good things" about the beer. As I heard likewise, I agreed and we headed south for the border. Three Floyd's looked to be the dominating feature of the town of Munster. Nestled away from the "city" (should I say town?) much like Avery, Three Floyds looked rather industrial. If it weren't for the insanely long line, I wouldn't have been impressed. But, there was a line. And, it was insanely long. We scoped out the line and found out that these people were simply lined up to purchase beer. Two people would enter at a time and they would each exit carrying cases of beer. Having prepared for this by bringing a large enough suitcase with extra room for beer, I decided to buy a a six-pack and a couple of bombers to take home with me. And having seen numerous people leaving with cases of a certain "Gumballhead" I decided to make that my six-pack. (My brother-in-law purchased a variety case.)
And so, we went home and began drinking. I immediately fell in love.
This beer kicks ass. I'm talking a CBB level of ass. Gumballhead is billed as an American Pale Wheat Ale. It's the perfect beer to share with a date as it covers all the bases and is tasty for guys and gals alike. It's hoppy. It's citrusy. It's sweet. It's bitter. And it's fucking awesome. A crisp drink perfect for a hot summer day. In fact, I popped open one of my dwindling bottles just the other day after a five mile run and it hit the spot to a tee. Seriously, this beer is truly amazing.
I have yet to venture into opening my two bombers (Arctic Panzer Wolf and Dreadnaught IPA) as I am afraid about what will happen when they run out, but I cannot wait. Three Floyds Brewery has quickly entered my top five breweries and given the CBB a run for its money.