No Comments
How to Dress for July 4th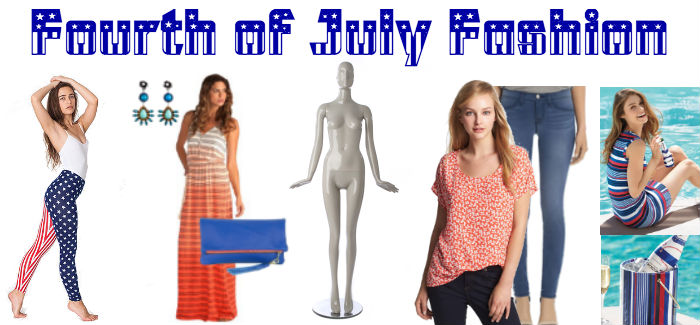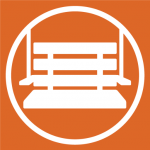 Independence Day is almost here, and that means it's time to pick out a red, white and blue outfit. Preferably one with stars and stripes.
Oh, you've already done that? Congratulations. This means you are not a procrastinator, which is a good thing. It also means we can't be friends, because you are clearly better at life than I am and I just won't stand for that shit.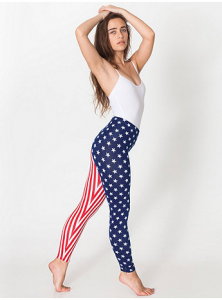 If, on the other hand, you have yet to figure out how to properly display your overwhelming sense of American pride, I have some ideas.
For the Porch Drinkers out there, I've broken up my suggestions based on types of preferred beverage.
All of these outfits were made in the USA.
If you are a Natty Light keg stand champion: Doing a keg stand is impressive, but it's even more impressive if you do it in American-flag printed leggings, courtesy of American Apparel. In fact, American Apparel has an entire shop on their website dedicated to sufficiently patriotic gear so that everyone in your family can dress head-to-toe in stars and stripes.
If you are a fancy microbrew IPA sipper: If you just can't get enough of that hoppy goodness, you  probably also can't get enough of the latest alt-indie-rock band to blow through town. Why not check out their Independence Day concert in a breezy maxi dress from LAmade. Pair it with a royal blue clutch and some turquoise bling and you are good to go.
If you drink shandies because you think normal beer is gross: I hear you sister (or brother), but let's be real, you are a poser to all true beer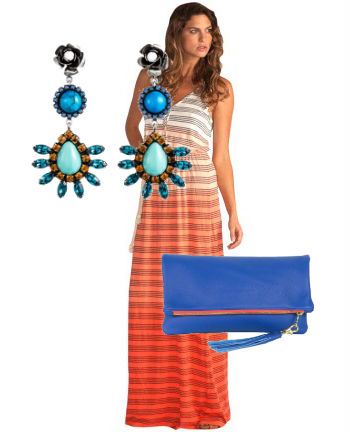 aficionados. Why not divert their judgmental eyes from that lemonade you insist on referring to as beer with a sexy Fourth of July outfit? This sweet coral and white bow printed top from Pleione will make you seem too innocent to yell at, and tight jeans from J Brand will make whoever was about to yell at your forget all about that diluted beer in your hand.
If you prefer real champagne to the champagne of beers: I suggest you pick up this red, white and blue striped champagne bucket from Trina Turk and the matching dress. What girl doesn't dream of coordinating her outfits with champagne buckets? A ridiculous one, that's who.