One Comment
Dillon Dam Brewery – Extra Pale Ale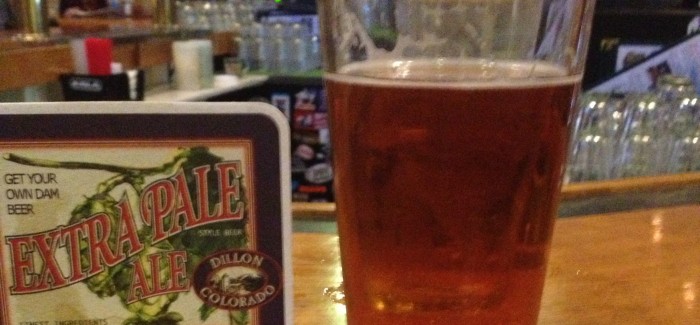 In the middle of nowhere in Colorado, there's a town called Dillon. Unfortunately, this is not Dillon, Texas, home of the Panthers and Friday Night Lights. Dillon bumps right into Silverthorne, another small town, both nestled in the mountains on the edge of the Dillon Dam. Which is where Dillon Dam Brewery comes in.
Dillon Dam Brewery is a ginormous brewpub with just the right amount of Mountain-town-feel. They brew a large range of beers, including a pretty great Extra Pale Ale.
This beer won the bronze medal at the Great American Beer Fest in 2004, and even though I just tried it this year, I'd say their consistency has been thoroughly maintained. They say it's this style of beer that started the micro-brew revolution, and "its freshness and distinctive hoppy floral characteristics will make the beer connoisseur smile."
I'm no connoisseur, but I definitely smiled. It hides just beneath the extra hoppiness of an IPA, but has just enough kick for the hop lover. It's a pretty standard APA, and I'm just fine with that.