No Comments
Why the Phillies Won't Trade Cliff Lee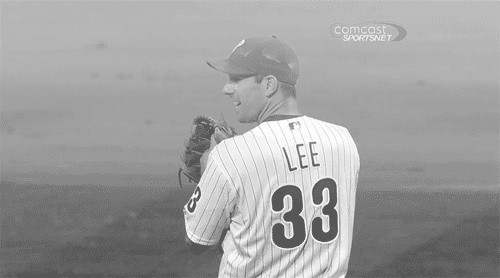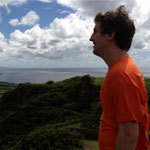 I guess most important to preserving any credibility I have is to acknowledge my Philadelphia bias and all the territory that comes with it….i.e. Washington should have never sat Strausburg during the post season last year, expecting postseason appearances with any kind of regularity. With that being said, the Phillies aren't going to be NL East champions either and it can be generally agreed upon that the NL Central will have the wildcards this postseason.
But getting back to the point of this post, Cliff Lee will not be traded from the Phillies….again. With the uncertainty of Roy Halladay's return this season and moreover to the Majors, and the bad luck Cole Hamels has had this season, Ruben Amaro Jr. must realize that if he is going to be rebuilding a team that has aged significantly and lost its luster of 2008-2011, you have to have an ace. An ace that will guarantee your team will end a 3 game losing streak, an ace that has stated time and again that he wants to be here, and that is as endearing to the fans as Cliff.
Cliff is signed through 2015 with a 2016 option clause and is owed approximately $50 million. With many players coming up at the end of their contracts this year (Carlos Ruiz, Chase Utley, Roy Halladay, Michael Young) the money isn't that important…unless we are talking about Ryan Howard and his contract. What is important is the direction the team moves toward, signaled by their approach to the trade deadline and if they opt to be buyers instead of sellers as everyone was saying weeks ago before winning 4 straight series against Pittsburgh, Atlanta, Washington and Chicago
Finally hitting the .500 mark after taking 2 out of 3 against  their interleague opponent the Chicago White Sox, it seems things might finally turn around in the eyes of the optimist, but to those who have watched the bullpen struggles and the decline of our starting lineup, it is not going to be easy at all. This week will be an important test with crucial series' on the road against the league's elite in St. Louis and Detroit and division rival New York.
The big questions for the second half of the season will be whether John Lannan continues to give quality starts and serve a role similar to Roy Oswalt in 2009, will Doc Halladay return and be the ace we remember, will Ryan Howard start earning his contract, and will Chase get a new contract that will for all intents and purposes have him retire where he started? Hopefully, my glass remains this full at the end of the season.
My favorite Cliff Memory: