No Comments
Main & Mill Brewing Co. | NLCS Pilsner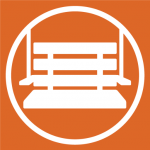 In recent years, many breweries have caught cease and desist letters from corporations like fly balls in center field. Cartoon characters Bart Simpson, Cap N Crunch, as well as the restaurant In-N-Out have somehow made it onto trendy IPA cans across America. Instead of taking the easy road and stealing intellectual property, Main & Mill Brewing Co. has decided to combine their love of art, baseball, and beer with charity. A can with a cause. They will be donating 20% of every can sold of their Negro Leagues Celebration Series American Style Pilsner to the featured players' families, and the Negro League Baseball Museum.
The first release of the Negro Leagues Celebration Series will feature Satchel Paige and comes just in time for the 50th Anniversary of his Hall of Fame Election. Each can in the 4 pack will be a different painting that documents the four different teams Satchel played for during his career.
Now We're Up In The Big Leagues!
Main and Mill Brewing Co. is about 35 miles south of the hustle and bustle of St. Louis, in the
small town of Festus, Missouri. The main floor of the brewery offers patrons a bar, and family
friendly dining room. The second floor features the taproom, and a covered deck. The eight-year-old brewery has made a name for themselves with releases like the session Stout Lil' Jifforia and ABV heavy Barrel-Aged Waffle Cone. The innovative Missouri brewery is also known for working with a diverse collective of artists and showcasing their artwork on their cans. There is a chance Main & Mill's newest release will take them from the minor league straight to the pros.
View this post on Instagram
It's Our Turn At Bat
Graig Kreindler is a world-renown artist that specializes in depicting famous baseball players and coaches, and bringing them to life via oil and linen canvas. Denny Foster, owner and brewer at Main & Mill, contacted Graig to discuss using his paintings of Negro League players. His plan was to not just use the art for the cans, but also collaborate with the Negro League Baseball Museum, and the players' families in an effort to honor the historic league as well the incredible players. The two baseball history enthusiasts then enlisted the help of Jay Caldwell of negroleagueshistory.com. Foster and Caldwell worked in unison to conceive the project by raising money for the Kansas City based Negro League Baseball Museum. The duo also planned to release the cans and artwork similar to the way baseball card sets are numbered and sold in packs.
Batter Up
If baseball is America's pastime, then beer has to be America's favorite way to pass time. Nothing goes hand in hand quite like baseball and the American Pilsner. That's why Main and Mill decided a Pilsner would be a perfect choice for the series. It was the same style that was drank at the ballparks when these groundbreaking players took to the field, and it is still a staple at stadiums now. NLCS Pilsner is made with 2-row barley, and flaked corn. Contessa hops were used to provide a light floral aroma.
View this post on Instagram
The NLCS Pilsner can be purchased throughout Missouri. It can also be shipped to 20+ states through beer delivery app Tavour. Limited edition posters are also available on Main and Mill Brewing's website.
Feature Image: Main & Mill Brewing Co. 
---