No Comments
Q&A with Mad Fox Brewing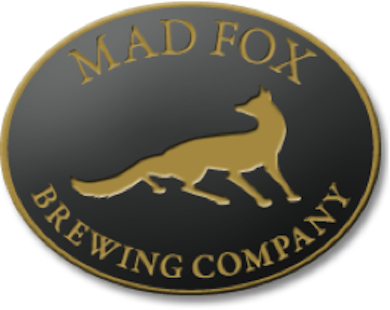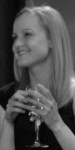 Bill Madden has set much of the pace of the craft brewing scene in the Virginia-DC-Maryland region for the past few years. As the CEO and the executive brewer for Mad Fox Brewing Company in Falls Church, Va., he has netted numerous medals for his brews and is thrilled – and still surprised – that he has been able to make brewing his career. He took a few minutes to give PorchDrinking his most recent views on brewing.
My biggest inspiration at this time in my career is my lovely wife, Beth. She is always there for me when I question what we are doing at Mad Fox Brewing Company. She has helped me to stay inspired at some of the hardest times and when I need someone to lift me up.
The exciting development in U.S. craft brewing now is that we now have a generation of young craft beer enthusiasts who have never known not having craft beer. We have a 20-something generation that do not know of the days when imports were the only interesting beer you could find. That is freaking awesome.
I wish I knew when I started that brewing could be a career. When I graduated from college with a business degree, I had no idea what I wanted to do. My first job out of college was in the import and manufacturing of religious goods, it was my godmother's business in Brooklyn, New York. I left that after a few years and traveled a bit. I later started home brewing in the early 90s when I lived in San Francisco. My friends said I brewed great beer and should look into going to UC Davis for a brewing education. I was on the wait list in 1994 and was called one week before classes started if I would like to attend and gave a resounding, "Yes!" If I would have known you could do this for a living when I was just out of college I wonder how my life might have been different. Naw …
The best summer food and beer pairing now has to be lobster rolls made with those top split Pepperidge Farm rolls paired with a light hefeweizen. Yum!
I think D.C. is seeing a great deal surge in craft brewing, with breweries opening up right now, mostly package breweries though. Richmond is a very vibrant craft brew beer market that I am hearing a lot of lately with much RVA pride going on.
A mistake turned into something good when, years ago, I made a batch of beer that became infected and started to go sour. It was supposed to be a hefeweizen and my business partners (none related to Mad Fox) demanded that I dump it. I saved half the batch and added raspberry puree to it and put that beer on tap without them knowing. We got rave reviews from customers that it was the best framboise they ever had. Thankfully I am not in business with those folks any longer.
When I don't order a beer to drink, I order whatever I am in the mood for. Mostly wine if it is going to be alcoholic, but my go-to drink at work or home is cool sparkling water. At work the bartenders refer to it as my "fuzzy water."