No Comments
New Glarus Totally Naked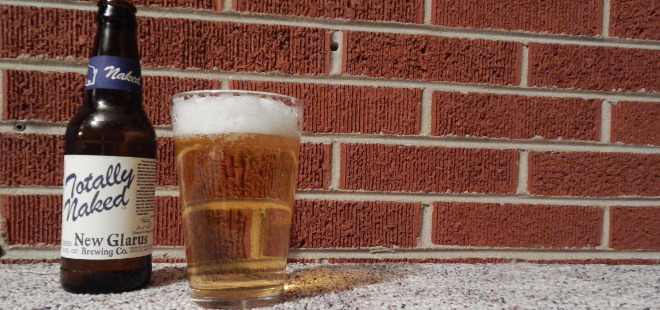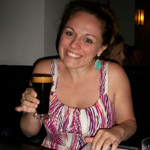 ABV: 4.25%
I recently had the good fortune to visit Wisconsin and have a tasting of many delightful craft beers including the New Glarus Totally Naked Extra Pale. I know, I know, I said "New Glarus" and that makes all craft-beeries get excited like a kid at Christmas but just settle down for a minute. . . Naw, I'm just kidding; get excited my babies! It's New Glarus! Besides being ripe for innuendo, the Totally Naked is also an excellent brew. Let's shed a couple layers and dive right in, shall we?
The Totally Naked is very appropriately named, beautiful in its simplicity, unadorned yet bold. It pours a pale yellow, a bit cloudy, with a big fluffy head. The taste is cool and crisp. It rolls down the palate so quick it is hard to pin down the flavors. But don't worry PorchDrinkers! I tasted it again and again to really search for everything going on here. When you examine every inch of this body with a magnifying glass, you find very subtle fruit flavors, pear perhaps, and maybe even the tiniest hint of lemon. For a beer so pale it borders on "light" there is an unexpected fullness to the mouth feel that carries over into the aftertaste. Oh and fizzy. Lots and lots of fantastic fizzy. One of my beer tasting comrades, pointed out that if you were inclined to embrace the ways of old-timers, this would be the sort of beer to which you might add a dash of salt. I'm sure I've just committed a cardinal craft beer sin by even bringing up such shenanigans, but the day I turn down an experiment in flavor for the sake of purity is the day I hang up my hat and buy a case of Beast.
I would also like to point out that the Totally Naked, as a seasonal effort from the brewery, is a quintessential representation of Wisconsin and the magnificently balanced summer weather that I experienced while there. (Compare to the current, insufferable heatwave suffocating us now that I am back in NYC). Shimmering, cool, and inviting, this beer shines like the sun, tempered with a breeze, glinting off the green fields we drove through on our way to the cheese shop. Oh yes, in addition to your brewery tours, the next time you're in Wisconsin, definitely take a dip into the countryside to hit up Scray Cheese. They are super nice and good cheese was had by all.
As a Wisconsin native, props to New Glarus for being a helluva brewery that so diligently and excellently represents their state. There are beautiful, beautiful things coming out of New Glarus, and the Totally Naked is one of them. It may not be able to claim the creme de la creme of their crop, but it is definitely a standout among other pales and well, beer in general.
Go ahead friends, get naked.