One Comment
Brewery Showcase | Printer's Ale Manufacturing Company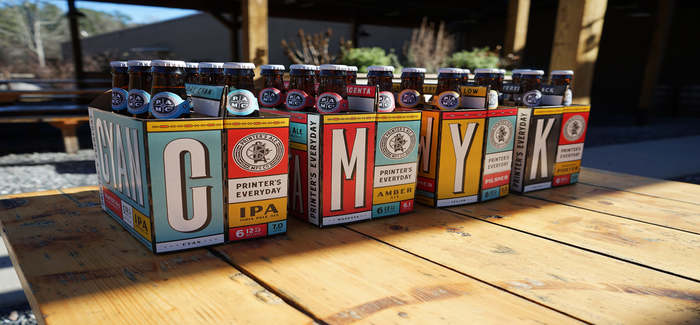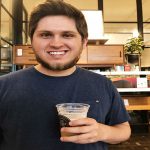 Heading into March, it's likely that some of your New Year's resolutions are still going well, and routines are finally getting back on track. Whether your normal schedule is an organized onslaught of meetings, deadlines for work, or even procrastinating with assignments, we can finally slow it down and grab a beer to enjoy throughout the workweek. Fittingly, one of my go-to grabs anytime is Everyday Black Porter from Printer's Ale Manufacturing Company.
From the road, Printer's Ale Manufacturing Company might look like any number of other breweries in warehouse industrial spaces that have sprung up across the country en masse over the last decade. The exterior boasts a well-kept lawn which connects to a covered, picnic table-filled canopy, strands of lights hanging from the exposed rafters and around the space. There's also a dedicated area for lawn games, spaces for local food trucks, and plenty of hop bines, which add a touch of authenticity to the brewery's aesthetic. Step inside the taproom, however, and a two-hundred-year history of innovation and tradition comes alive on an imagistic timeline that wrap around the interior from wall to wall.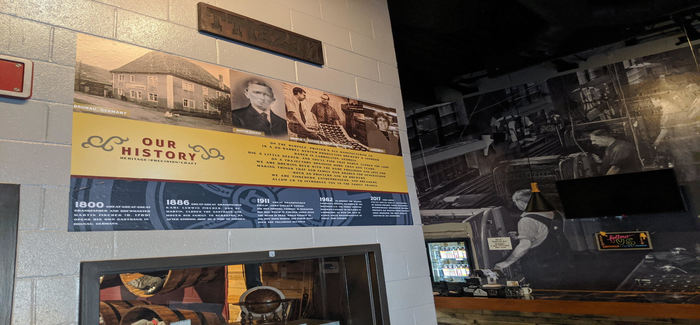 The historical timeline of the brewery narrates the journey that ultimately led founder, Greg Smith, to open Printer's Ale in 2017, after years of home brewing. The timeline begins in the year 1800, which was when Smith's great-great-great grandfather owned and operated a Gasthaus in Brunau, Germany.
Smith and his family have been in the printing business for decades, and still operate a printing business in Carrollton, which allowed for extra warehouse space to be converted into a taproom. It also bridges the family's dual trades of printing and brewing: Printer's Ale can create their own labels and packaging in-house.
When the brewery opened in 2017, Printer's Ale was Carrollton's first brewery, and the only one for thirty miles. While others have opened within that radius, Printer's Ale is still the only brewery in Carrollton. Since they opened, the brewing operation has been led by award-winning brewmaster, Josh Watterson, who previously garnered acclaim for his work at Brasserie Saint James and Vista Brewing.
Watterson mentioned that he came to Printer's Ale, "because [he] wanted a job that was going to give him the opportunity to spend as much time as possible with [family] and simply be happy. Printer's was supportive of that stance."
Printer's Ale has also launched several specialty bottle releases. Most recently, in November 2019,  the brewery featured four variants of a base Stout aged in ASW Distillery whiskey barrels: Resergens, Burns Night, and Fiddler, and a blended variant as well. Printer's is contributing a unique slice of history to the Georgia beer scene, and coloring outside of the lines in its brewhouse, with seasonal offerings such as 'Tis the Seasonal, Peristaltic Pumpkin, and Gutenberg's Gose.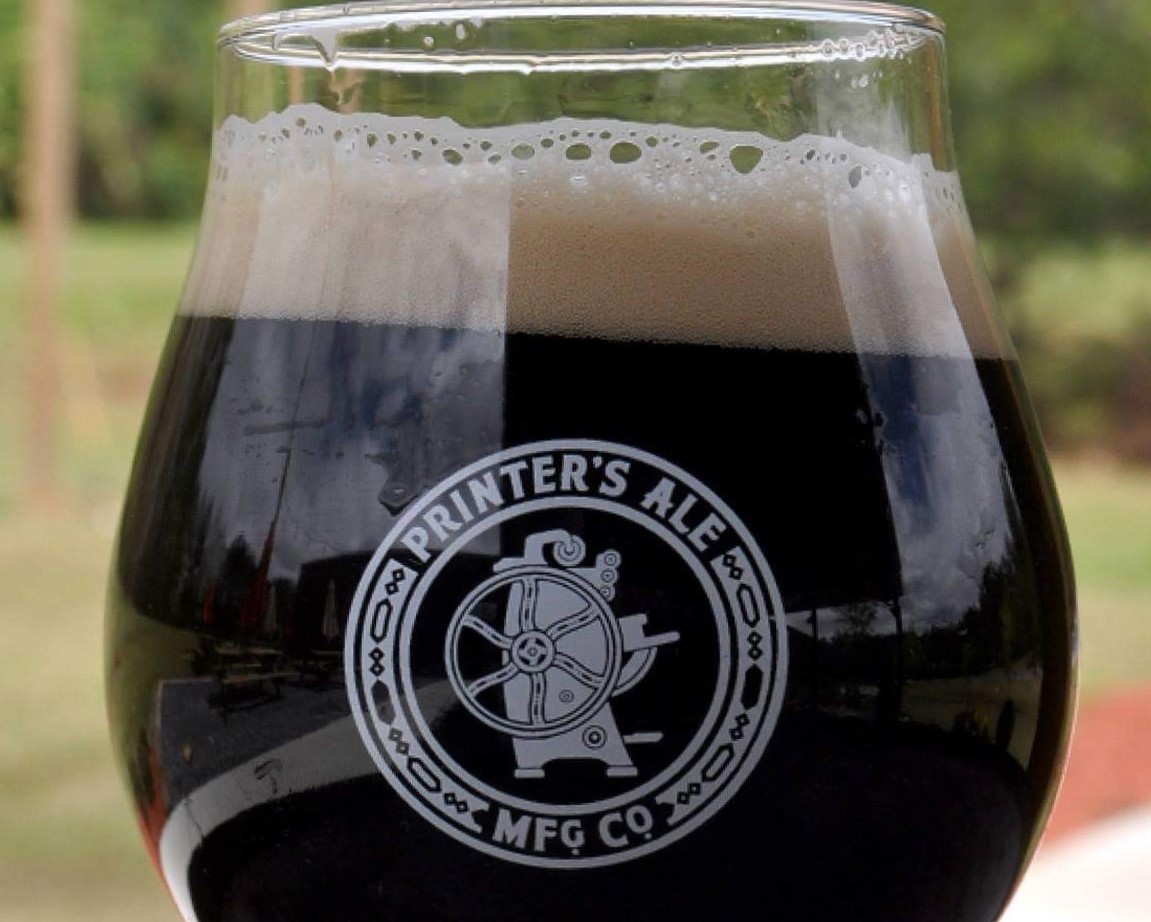 Printer's core lineup of beers—the "Everyday Series"—consists of Black Porter, Cyan IPA, Yellow German Pilsner, and Magenta Amber Ale.  Sense a theme? Each corresponds to the four main colors employed in printing processes. Brewed with Fuggle hops, the Black is a pint full of roasted malts with hints of chocolate, coffee, and very mild yet satisfying earthiness that resonates with each sip. Black makes you appreciate the labor and history of the beer as you sit back and ponder the journey that ultimately ended with this particular Porter in your glass. Next time you need a slow-down, keep your eyes peeled for an Everyday Series offering at your local bottle shop.
Moving forward, Printer's Ale, with Watterson helming the brewhouse, has exciting plans. "Our barrel program is kicking off with freshly emptied wine barrels and puncheons arriving this week," said Watterson, "and our first Lambics [are] going through our Koelschip this week and next." The goal, according to Watterson, is to ensure that "guests will be welcomed with a well-rounded portfolio of offerings and attempts to brew great Lagers, Ales, Sours, and Wilds for all palates."
---