No Comments
Awesomesauce – First Chair Clothing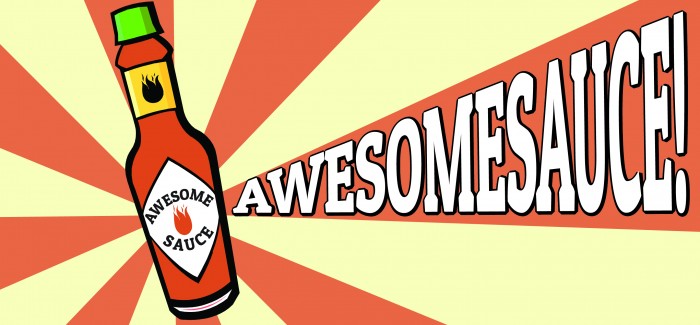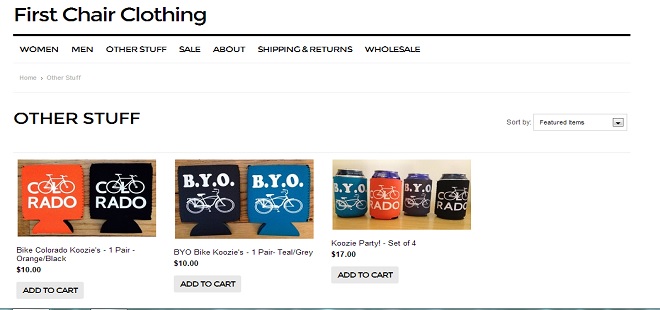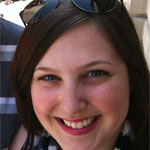 Midwest transplant, PorchDrinking.com supporter, and First Chair Clothing founder Carmen Mazzocco first set foot in Denver in 2007, and immediately took to the local sporting culture like a fish to water. She answered some questions for us about her company, herself, and (of course) her favorite beer:
1. What got you into tees as a business?
Screen printing is just fun and I never really thought it would become what it has. I still have a full-time office job, but if I could some day ditch the day job and print shirts full time that would be amazing. I bought my first Screen printing starter kit a few years ago to print bandanas for snowboarding (hence the name of the company) … but they proved to be too time consuming … so I figured that printing shirts would allow for more creativity and would also appeal to a larger audience. I have migrated more to bicycle shirts as of late, but I really like the name/significance of First Chair Clothing so I don't plan on changing the company name as of yet.
2. What does the name First Chair mean?
I love snowboarding, and First Chair means that you are literally the first people up the mountain in the morning on the first chair up the ski lift to get the best snow. It's quite an endeavor on a powder day!
3. Looks like most of your tees are Colorado focused—are you a local? Tell us a bit about yourself.
I am originally from Indiana; I moved to Denver about six years ago and it immediately felt like home. Denver and Colorado really embody everything I love—bicycles, beer, mountains, snowboarding, sunshine, healthy living and an overall love for the outdoors.
4. Do you have an Etsy shop, or other outlets where people can buy your goods?
Etsy is where it all started and I do still have some products for sale on their site. I also have inventory in a couple stores in Denver. The
I Heart Denver
store is by far my biggest seller, both online and brick and mortar. They have a great location right on the 16th Street Mall, and they only sell products from local Colorado artists.
5. What's your favorite beer?
Living in Colorado makes that a really hard question, I love IPAs. Avery makes a really great IPA, and you can't go wrong with Dales. But when I'm feeling fancy, I go for Elysian Avatar Jasmine IPA; they are out of Seattle, but so good with a hint of lavender!
Check out First Chair's
website
, or Carmen's
Etsy store
 and get yourself some bike swag!