2 Comments
Ska Brewing – Hoperation Ivy #23 Wet Hop IPA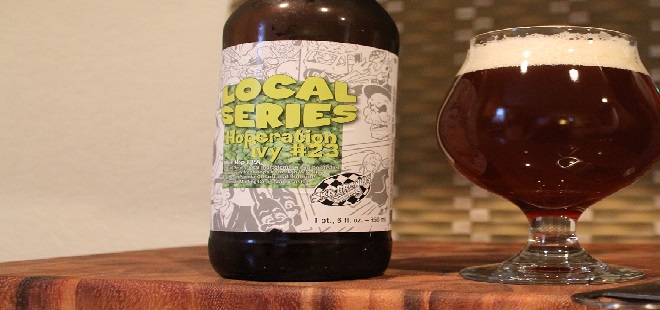 Ska Brewing – Hoperation Ivy #23 Wet Hop IPA
ABV:?
IBU:?
Ska Brewing boasts a limited release every fall in the form of a harvest, wet hop IPA. It's moniker – a word play on their love of ska and the ska-punk band, Operation Ivy. If you are not familiar, they are recommended if you like Rancid, Against All Authority and Common Rider. This year they have opted for an "all-Colorado" batch of Hoperation Ivy in which they commandeer fresh Colorado hops from High Wire Hop Farms in Paonia, and grain from Colorado Malting Company in Alamosa. This harvest IPA is a real treat. Big on hops but well balanced with malty sweetness. Bright, lively flavors of pine, spices, citrus, wildflowers, and spruce are rested on a substructure of creamy, smooth malts.
The wet hop IPA, or any Harvest ale for that matter, is one of my favorite styles of beer. The ales are usually brewed within hours of the hop harvest in August and are released in early September. The cool thing about Ska's Local Series Hoperation Ivy #23 Wet Hop IPA is that it, like the others in the local series, only ventures around the distribution footprint of Colorado. So this is locally sourced ingredients being used the same day they are picked to brew a local beer for locals only. Sure, I wouldn't mind sharing. but I am glad I don't have to! With using local ingredients, it means supporting Colorado farmers, along with less importing of ingredients from the Northwest or Europe. Reducing the carbon footprint is something that means a lot to the brewing community here in Colorado.  Hopefully soon, we can maintain our brew scene solely with our own appellation of hops, malts and water sources.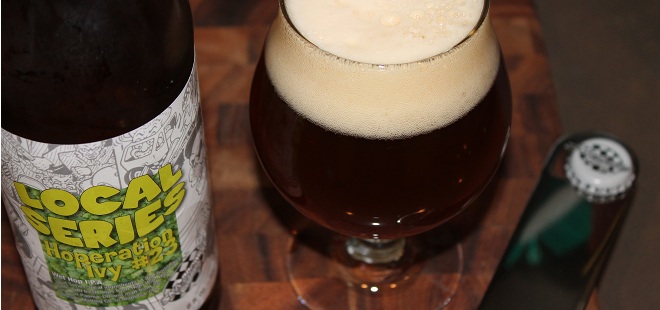 Like other harvest beers, the timing of the harvest and the conditions of the growing season impart unique characteristics into every harvest beer that is made. This year, Colorado got a lot of rain in August. This greatly affected the hop output. Generally, when hops are harvested they are dried, pressed into pellets, or flaked. With fresh hop, or "wet hop" beers, the whole flowers are used. That rain made a grip of big, meaty, fluffy hops. These flowers are plucked from the bine just hours before the brew is made and still retain most of the volatile flavor compounds that are lost during processing. The "wet hop IPA" is completely different than a "dry hopped IPA" as a dry hop IPA just typifies that the beer had hops added during a later stage in the process. The wet hop IPA is noted as such because it uses the freshest hops available.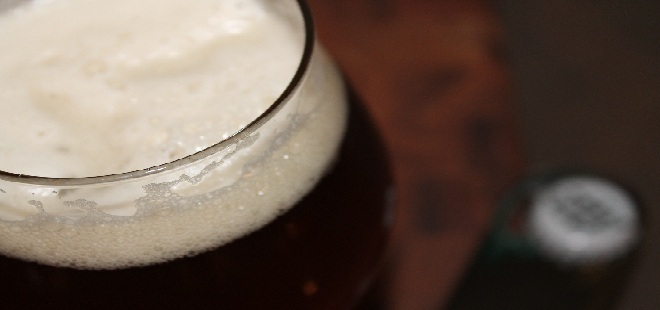 Hoperation Ivy #23 Wet Hop IPA pours a dark red, copper hue with a small white head. The aroma is balanced up front and then lends itself more towards malts than hops. The flavors are also extremely well executed as there is a big hoppy bite up front with bitterness that lingers. The mouthfeel is round and full, leaving a thick coating on the tongue. Bold hops balanced with sweet, semi-roast malts provide an immensely drinkable wet-hop IPA that is more of an American Pale Ale than and India Pale Ale. I look forward to grabbing some more bombers of this wet hop IPA while the beer is still in season and look forward to what next year's version will bring. Cheers!