No Comments
Checklist: Four Chicago Beers For a Perfect July 4th Cooler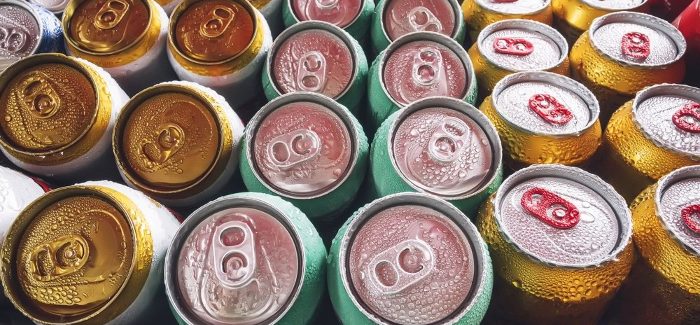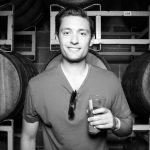 Celebrating the July 4th holiday in 2021 takes on added significance due to the arduous year-plus America has been through. Many hope—myself included—to return to normal BBQs, gatherings and outdoor events over the weekend with an added sense of appreciation as to why these small moments in time are so valuable. One timeless tradition of many July 4th celebrations is the packing of a proper beer cooler. While water—both bottled and frozen—are a necessity, along with probably some seltzer, the options for the beer you choose to fill it with are seemingly endless. That's why I decided to pull together a quick checklist for any Chicago craft beer drinker looking to properly stock their cooler for the July 4th weekend.
I've built the checklist around three qualifiers. Each beer/beverage needs to be: made locally in the Chicago metro area, available in 12oz cans and readily available at whichever Jewel Osco or large-scale grocery store you frequent. (Having it available at your local Binny's made it too easy.) That said, I landed on four sensible options that will satisfy your palate with a variety of different flavors while offering flexibility for the many occasions and activities you might undertake throughout the day/weekend.   
There's several options from Illinois' largest independent brewer that could have made the list, but I'm going to go with Revolution's summer seasonal, Sun Crusher. This brew is aptly named for a long day in the summer heat. Coming in at 5.3%, this easy sipper promises more flavor than your typical light lager or pilsner, but it won't overwhelm your taste buds. Light floral bitterness and crisp notes of citrus make this brightly-branded beer a must-have for any Spikeball games, cornhole tournaments or relaxation sessions in a lawn chair that you have planned. 
Another obvious brewer to include on this list, but the wealth of Dovetail's light, easy-to-drink options made the decision a bit more difficult. In the end, I decided to go with their excellently-crafted Kolsch. While this is the lowest ABV pick for my cooler staple checklist, you won't be compromising on flavor. This sessionable offering promises clean notes of floral and fruit, with a clean finish. A perfect selection for your first beer of the day. 
I intentionally expanded the qualifiers to include either beer or beverage as Solemn Oath's City Water is a well-needed complement to round out your beer cooler for those who might not want a beer during their summer activities. Adding a mixed case of their Valencia Orange & Cranberry, Mixed Berry, Lime Coconut, and Grapefruit cans is sure to impress those looking for a local rendition of their favorite hard seltzer. My favorite is Lime Coconut due to its tropically-inspired flavors. They are perfect for a day at one of the many beaches adorning Lake Michigan. 
Having an IPA in the mix is essential to ensure a good dose of variety both in flavor and style. Maplewood is a great IPA brewer, but it's their flagship Son of Juice that I lean on. Coming in at a respectful 6.3%, Son of Juice won't bust your gut or your tolerance. But it will deliver huge fruit notes and light bitterness thanks to the Mosaic, Mosaic Cryo, Simcoe, Simcoe Cryo and Nugget hops it contains. This one is an ideal compatriot for your sit-down meal or to enjoy with a burger in-hand. Plus it just came to 12oz cans in the past few weeks. 
Looking for added variety to liven up your cooler even more? Here's a few additional options that could do the trick. 
Something Adventurous
Haymarket Brewpub's Harold's '83 Honey Ale is sweet, refreshing, but not cloying. Plus it offers a great Chicago-centric backstory. A new addition for summer is Azadi Brewing (brewing out of Pilot Project) and their aptly named Summertime Chai wheat beer made with Nilgiri Tea. 
Something Out-of-State
If you're looking to expand your borders, it's hard to go wrong with a classic lager like Firestone Walker's 805. Another great low-cal, low-ABV option is New Holland Brewing's Light Point, which is brewed with coconut water, raw honey and orange peel. 
Of course, I'd be remiss if I didn't add that I expect to drink a few Miller High Life's during my festivities over the weekend. It is hard to beat a classic. 
Well, those are my suggestions. Any thoughts? Let me know in the comments below. Cheers to a fun and safe July 4th weekend. 
*Feature image courtesy of CUInsight