One Comment
Fat Bottom Brewing | Black Betty IPA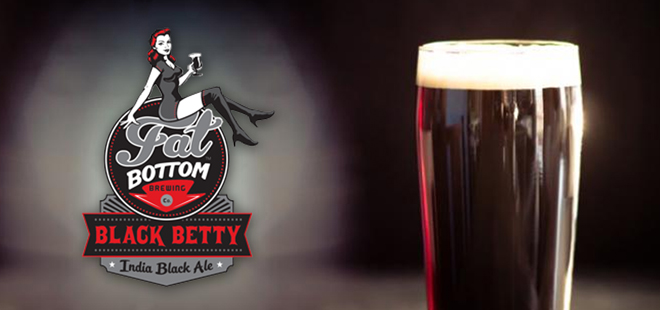 IBU: 56 | ABV: 4.4%
This time last year, the only beer I consumed for about two weeks straight was Fat Bottom's Black Betty IPA. It's the first brewery to even exist in East Nashville (which literally just means that it's the first brewery in Nashville that's across the river from the heart of downtown), and for some reason that made this place a VERY big deal.
I would sit at the bar, make a new best friend, and order a pint and growler of the Black Betty. Cyrus with the curly mustache would usually help me, even though I think his name is actually Ian. Or maybe Will.
This brewery is in an old mattress factory right in the heart of East Nashville's most gentrify-ing neighborhood, and while it took a bit to catch its stride in terms of beers, it's definitely gotten there.
My favorite of their beers will likely always be the Knockout IPA, but since that's only a summer seasonal, I turn to this Black IPA. I don't love darker beers typically, but despite its dark color, it drinks on the lighter side and doesn't pack in quite the chocolate-y thickness that lots of porters or stouts might have.
Fat Bottom itself describes it as "dark and beautiful," which sounds about right. It's like a winter beer look with a fall beer taste. Perfect.
$3 pints are about to start flowing!!! Come enjoy this beautiful day with us in the beer garden! See you soon!!! pic.twitter.com/6QJWo2zETA

— Fat Bottom Brewing (@FatBottomBrews) March 9, 2013
---