No Comments
Bear Republic – Black Racer IPA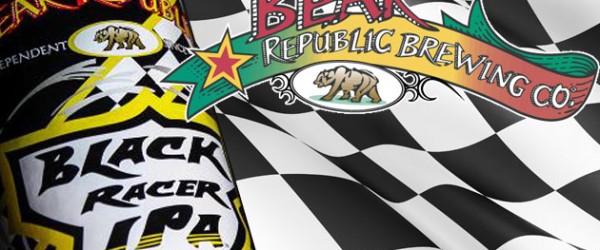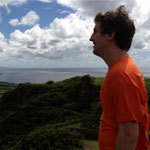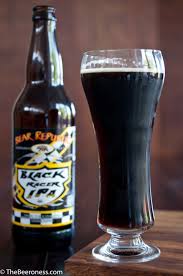 ABV: 8.1%
IBU: 75
To give some background, while traveling down to visit my brother in Arlington, VA for his Halloween party, I knew it would be frowned upon to arrive empty handed. Lucky for us, Stateline Liquor was right off good ole I-95 south (and you can skip paying the $4 toll, bonus). For those of you who were like me, the place was never really convenient to venture out to since it was over an hour away, but now my feelings have changed.
As you pull into this very unassuming lot with corrugated metal sidings and posters from the likes of Dogfish Head and Heavy Seas, you couldn't help but notice the shopping carts, as in 4 wheel, childhood memories in the bread aisle, shopping carts. Excited to enter, my sister, her fiance and I enter, the later two giggling with excitement. So many choices, so little paycheck.
After an hour of perusing, make hard game time decisions, we finally rearrange the trunk to fit all of our loot, which was plenty. With no fewer than twenty 22ozers and a case for the party of different styles and breweries, we left patting ourselves on the back not for just the beer we purchased, but also the 10% discount you get simply for signing up for free (which turned out to be quite the savings).
Moving along, this past Tuesday was a special occasion for one of those beers. Seeing the best College Basketball has to offer in the Kentucky vs. Michigan State, it was time to open up the Black Racer. Pouring out jet black with a roasty aroma and moderate head, I found my place on the couch ready to see how these youngsters would fare against the veterans on Tom Izzo's team. Like the game, the beer didn't disappoint. Black Ipa's are certainly one of my favorite styles these days, as it combines the hoppiness and the chocolate and malty profile into a decadent libation. While enjoying the absurd level of talent in these two teams, and also flipping back to check on my Flyers (who cruised to a 5-0 victory over the Ottawa Senators, double bonus), nothing could ruin my mood, even the terrible foul shooting percentages by the Wildcats. Bear Republic once again has proven that they know what they are doing and will never disappoint this fan.