No Comments
Pop Culture Week in Review 11/23-11/29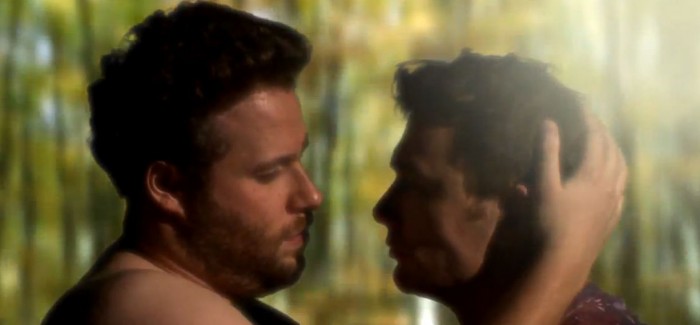 Happy Black Friday everyone!  Hope your food coma wasn't too harsh and no one brought up politics at the dinner table.  Or the fact that you're still not married.  Or that your job sucks.  Or that time you crashed the car.  Or…well, you know.  

Doctor Who Turned 50
And did it in fantastic fashion.  The 50th anniversary special, The Day of the Doctor aired Saturday around the world and smashed BBC America's ratings record.  It also screened in movie theaters on Saturday and Monday, coming back number 2 at the Monday box office only behind Hunger Games: Catching Fire. The last episode before Day of the Doctor teased John Hurt as the mysterious 8th Doctor that destroyed all the Time Lords (his own race) and all the Daleks to end the great Time War and save the universe.  Since the reboot in 2005, the Doctor has been grappling with his own humanity (for lack of a better word.  Should it be Time Lordity?) and if he made the right decision destroying two whole races of beings to save countless others.  The special revisited the day he pushed the big red button and brought together three doctors- John Hurt's number 8, David Tennant's 10 and current Doc, Matt Smith.  Basically, the best combo ever.
Sure, there was some stuff with Queen Elizabeth I could have done without but I thought the special was pretty amazing. Yes, the big solution was "We'll just do some TARDIS things and beep bop boop EVERYONE IS SAVED!"  But they did it by calling on all the Doctors of past, present and future so we got to see everyone and it was very emotional.  After a fun conversation with a museum curator played by the 4th Doctor Tom Baker, the Doctor realized his plan worked and Gallifrey was safe- he just has to go find it.  The next adventure for the Doc will be on Christmas and will see the end of Matt Smith.  No more bow ties.  No more fezzes.  Happy Christmas?
[SPOILERS] Family Guy killed off….
We all remember the day our beloved family pets went to live on that farm in country.  The Griffin family is apparently no different.  On Sunday's episode, Brian was fatally struck by a car and nearly immediately replaced by a new dog, Vinnie.  "We thought it could be a fun way to shake things up," executive producer Steve Callaghan said to E! "It seemed more in the realm of a reality that a dog would get hit by a car. As much as we love Brian, and as much as everyone loves their pets, we felt it would be more traumatic to lose one of the kids, rather than the family pet."  I know he knows the show better than me, but if Meg got killed, would we really care?
If you haven't seen this by now…well…here it is.

I honestly wasn't watching the cat so much as how much her femur was sticking out.  Honestly, I mean YOLO or whatever but maybe wear pants sometimes.
First this….
Then this…
Uh huh, honey.