No Comments
Kentucky Basketball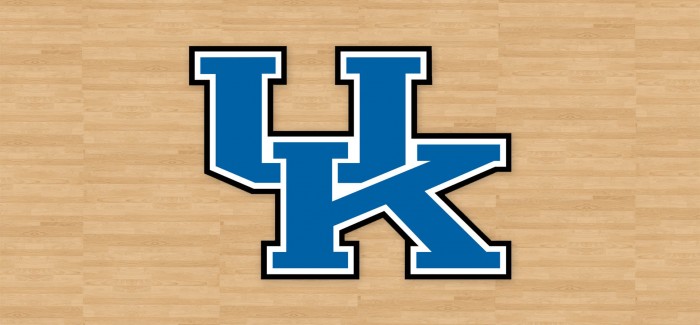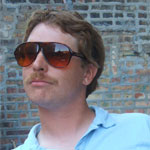 I am a college basketball fan. No, that is inaccurate. I am a University of Kentucky basketball fan, which means that I follow college basketball with a blue-tinted lens and an intense scrutiny. I am critical of my team, but always supportive of my team. After last year's embarrassing loss to Robert Morris in the NIT, thoughts immediately turned to this season's top-ranked recruiting class, and (as usual) impossible expectations began to mount. National Championship or bust, again. I cringed when this year's Cats were shackled with the #1 ranking at the beginning of the season, only inflating the astronomical egos of the nation's best freshmen. The sports-writing world must be rooting for us to fail. Poor us. Or at least that is exactly what many coy fans would have you believe. "Root away," I say to those sports writers who can't understand that basketball is not life and death in Kentucky…it is much more important than that. Despite what you give us credit for, we are smarter than you think.
I could bore you with stories of my fandom about my memories of the 1996-1998 seasons, how upset I was when we lost to Marquette in 2002, how elated I was to be in Lexington for the 2011 Championship, and of course where I was for the "greatest game ever played." But this piece is about my feelings on this year's team, and about how being a Kentucky basketball fan is about being a well-educated basketball fan first and foremost.
Kentucky is a good team this year. They are loaded with talent, but they (as John Calapari and many analysts have noted) are not a great team yet. What they are is several All-Americans who have always been in games where they were the best players on the floor. As was glaring in the Michigan State game, they are not used to having to play as hard as they can from the first whistle to the final whistle. And, what comes as no surprise to anyone, they show flashes of absolute brilliance from future NBA players. So the real question is how good are they?
Why to like this team – Size/Length. Their starting lineup is Aaron Harrison (6-6), Andrew Harrison (6-6), James Young (6-6), Julius Randle (6-9), and Willie Cauley-Stein (7-0). Off the bench they can bring in Alex Poythress at 6-8, two more 6-9 guys in Marcus Lee and Derek Willis, and another 7-0 in Dakhari Johnson. If his team continues to increase their intensity on the defensive end they will be scary good by the season's end. Depth. UK's first five guys off the bench could probably compete with most teams in the NCAA. With tighter officiating across the board it will not be good enough to be only one or two deep off the bench. We are one or two deep at every position this year. Rebounding. With all of their size they will very rarely be losing the rebound battle, as they showed early in the season by out-rebounding perennial board cleaners the Michigan State Spartans. Fight. Something that last year's team lacked, especially when freshman phenom Nerlens Noel went down, was drive, determination, and a natural leader. When things weren't going well you saw the collective head drop, and knew that there was little chance they were going to fight hard enough to win. They are still searching for their leader early on, but this team has the will fight. They don't yet know how to win every game, but don't tell them that because if their reactions after the Michigan State loss tells us anything it is that they hate to lose more than anything else. Coaching. John Calapari knows how to win, and he knows how to make the top level talent buy into his philosophy. In his first season, he took UK to the elite eight with a team that some people thought could win it all. In his second season, he took an unlikely bunch to the Final Four where they narrowly lost to eventual champ UConn. In his third season, he won it all. Last year his players were just not as good as the expectation. Injuries, inexperience, and general ineptitude plagued last year's team. But this year…you better believe they are for real for all those reasons listed above.
Why you should be skeptical of this team – Inexperience. That would be the glaring one. Sophomores Willie Cauley-Stien and Alex Poythress will be the only returning Wildcats to see extended minutes throughout the season. As much as natives love to see the local boys play, I don't see Jarrod Polson (the Nicholasville, KY native) seeing much of the floor this year. Free throws. The elephant on the court will be the free throw shooting of the Wildcats. With a new emphasis on defending without the use of hands this season in college basketball paired with Kentucky's aggressive "dribble-drive" offense, they will be attempting a more than a few free throws per game. Early on, this has not proven to be an area of strength for this young team. Point guard play. Inconsistent play from your point guard can be a game breaker (meaning a game loser). Thus far in the season this has been hit and miss with turnovers outnumbering assists in some games. That can't happen. Despite my blue-tinted vision, I see these as the most pressing issues the Cats need to address in order to become the team we all hope they will.
So before you liken UK basketball fans to Ohio State football fans – a comparison which I will vehemently fight to my grave. Have a basketball conversation with the fans. Most can tell you where Sam Malone and EJ Floreal went to high school even though they may never see the floor in a meaningful game. Many of them can tell you about the next two incoming recruiting classes and players to watch for beyond that. Some of them could tell you the seat number they sat in at their first game. But what makes them more than just fans is that they have a respect for the game, like when all of Rupp Arena gave Cleveland State a standing ovation as they left the floor last week after a hard fought seven-point loss. Not because we won and they lost, but because our fans appreciate when a team has left it all out there. It is those gestures that allow me to dismiss the crazy, rabid fans who spout off without knowing what they are talking about (the ones you always see interviewed on the news or ESPN). Anyone who has been around Lexington on a game day can vouch that there are eight year-old fans that can tell you why it is silly to play a 2-3 zone against a good shooting team or eighty year-old women who can break down, with much more precision than I just did, exactly why rebounding and defense are going to take the Cats all the way this year.