No Comments
Three "Must See" Sporting Events IF You Call Yourself a Sports Fan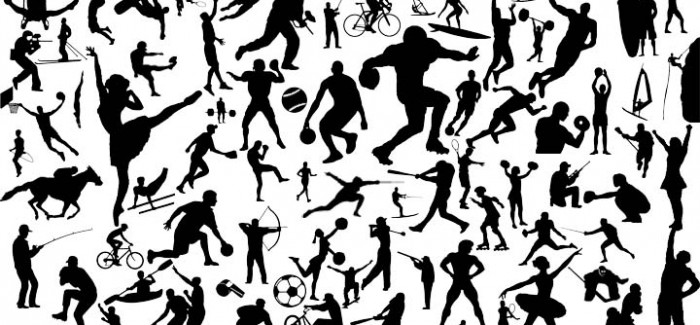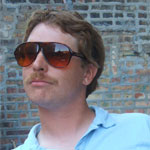 So you call yourself a sports fan? The Super Bowl hangover commonly refers to the Monday morning after the Super Bowl; however, from a sports fan's perspective this refers to the down time between the end of football season and the beginning of NCAA March Madness. But this year especially, I am here to tell you that your sporting fanhood should be rejoicing, not pouting. Here are three things you need to be watching if you call yourself a sports fan.
1) The Olympics 
Sure, there are plenty of reasons to boycott watching the Olympics. Don't like Putin. Can't support Russia's overwhelming homophobia. Olympic Committee is about the most corrupt sporting organization in the world (with FIFA and the NCAA not far behind). I don't know most of these odd sports. However, there is something about rooting for your country, call it a a collective sports fan spirit, that we embrace during the Olympics. Bengals fans and Steelers fans rooting for Bode Miller only to see him fall short. As Bill Murray said in Ghostbusters II, "Dogs and cats living together…mass hysteria." Things happen in a sporting dialogue, that have never and will never happen again. Here are some examples: When meathead NFL fan who can regurgitate every post game show's comments on Monday morning at the water cooler shows up, you will want to know what he is talking about when he says, "She nailed that triple axel, triple toe combination….c'mon, man! That was awesome!" When stoned IT guy who ditches work because of "car trouble" every time we get a fresh dusting of powder says, "I think it is a good idea to take a rifle skiing," you probably want to know that you came in on the end of a conversation about biathlon, not his plans to sniper people off the mountain next weekend. And when soccermom starts referencing Cool Runnings while handing out oranges at halftime of the indoor game, you might need to know that Jamaica has another bobsled team this year (at least in the two-man event).
NBC is covering the hell out of the Olympics abandoning all other programs just to bring you as much ugly-sweater clad Red, White, and Blue as you can handle (you would have had to watch the opening ceremonies to get that one). . Here is the schedule for this week. NOTE: Most events are taking place while you are sleeping, but not to fear, as NBC will be replaying and recapping everything 24/7 on their host of networks. Check nbcsports.com for a full listing of TV schedules.
M 2/10 – M & W Curling, M Biathalon, Freestyle Ski Moguls, W Hockey USA v. Switzerland, W Luge, M & W Speed Skating 
T 2/11 – W Biathalon, M & W Cross Country Skiing, M & W Curling, Pairs Figure Skating, W Skiing Slopestyle, W Hockey, W Luge, W Ski Jumping, M Snowboard Halfpipe, W Speed Skating
W 2/12 – W Alpine Skiing Downhill, M & W Curling, Pairs Figure Skating, M & W Hockey, Mixed Doubles Luge, M Nordic Combined, W Snowboarding Halfpipe, M Speed Skating
R 2/13 – M Biathalon, W Cross Country Skiing, M & W Curling, M Figure Skating Short Program, M Skiing Slopestyle, M & W Hockey, M Luge Team Relay, M & W Short Track Speed Skating, W Skeleton, W Speed Skating 
F 2/14 – M Alpine Skiing Super Combined downhill & slalom, W Biathalon, M Cross Country Skiing, M & W Curling, M Figure Skating, W Skiing Aerials, M Hockey USA v. Germany, M & W Skeleton, M Ski Jumping 
2) F.A. Cup Round 5 
With 13 games to go in the Barclay's Premier League, changes were few in the table this weekend. League leaders coming into the weekend, Arsenal, were destroyed by fourth place Liverpool, 5-1. While Chelsea took back the top spot with a decisive 3-0 win over Newcastle. Tottenham Hotspur eked out a 1-0 win over Everton to leapfrog them into fifth place. And finally Manchester United, after rallying in the last twelve minutes to take a 2-1 lead gave up a heartbreaking goal in the fourth minute of stoppage time to draw last place Fulham 2-2, almost guaranteeing them a finish outside of the top four, meaning no Champions League for new manager David Moyes. But throw all of that excitement out the window because next weekend is an F.A. Cup break.
Those not familiar with English Futbol will probably be baffled by this concept, but they have multiple other leagues and tournaments going on during their season. The F.A. is an open tournament, meaning that all teams in the top 10 division in English futbol have a chance to qualify for the cup. At this point, in the Cup there are only sixteen teams left: ten are top flight teams (Barclays Premier League), the remaining six are from England's second division (The League Championship). The design of this tournament once qualifying is over is that each round's matchups are drawn at the end of the previous round. There is no seeding and preferential treatment, only "luck" of the draw. There are two outstanding matchups of the BPL's top four. Liverpool will travel to The Emarites to play Arsenal in a rematch of Saturday's thrashing at Anfield. Manchester City will have a chance to avenge their home league loss to Chelsea back on February 3.  Defending champs Wigan, who were relegated to the second division of the league last year depute winning the FA Cup, will take on Welsh side Cardiff City. Hull City v. Brighton & Hove Albion is the only other game that pits first flight against second, but at this stage all matches are intriguing.
SA 2/15 – 12:15 pm EST Manchester City v. Chelsea (at Manchester City)
SU 2/16 – 11:00 am EST Arsenal v. Liverpool (at Arsenal)
3) NCAA Men's Basketball  
If you enjoy March Madness (and let's face it everyone like filling out a bracket) then this is the time of year that you should start paying attention to college basketball. In the midst of grueling conference schedules, playing in hostile environments, two to three games every seven days, some teams are growing and some teams are dying at a dangerous rate.
M 2/10 – Kansas (8) at Kansas State – Kansas State has beaten ranked opponents Gonzaga, Texas, Oklahoma St., and Oklahoma on their home court. They will be looking to avenge the 26 point drubbing at Phog Allen Fieldhouse a month ago.
T 2/11 – Michigan (10) at Ohio State – After losing five of six games during a bad stretch in January the Buckeyes have bounced back in recent weeks riding a three-game win streak and beating back-to-back ranked opponents in Iowa and Wisconsin. I don't have to tell you that these two schools don't like each other. They paint up for chess matches if it means a chance to stick it to their rivals.
Other games of note: Florida (3) at Tennessee; Oklahoma St. (19) at Texas (15)
W 2/12 – Duke (11) at UNC – One of the best rivalries in college basketball. The Tarheels have won five in a row, and the Blue Devils seven of eight in a tough ACC, but rankings and records will be thrown out the window in this game.
Syracuse (1) at Pittsburgh (25) – This was a five-point game a few weeks ago in Syracuse. If Pitt can shoot over Syracuse's long 2-3 zone the Orangemen will be looking at the end of their perfect season.
F 2/14 – Arizona (2) at Arizona State – This is a rivalry game, but I expect Arizona to handle their business. You should watch this game because Arizona is fun to watch. Make sure you get a peek at them before tournament time. They may be the team that is cutting down the nets in April.
S 2/15 – Florida (3) at Kentucky (18) – Lots of good games on Saturday, but this is the "Grandaddy of them all." Florida, felt slapped in the face by all of the hype surrounding Kentucky at the beginning of the season. The Gators, undefeated in the SEC, come to Rupp Arena trying to prove they are the class of the league. Kentucky, who looks better of late, tries to put together a complete game and add another top-25 win on their resume.
Football or no, there is plenty going on in the sports world that you need to be a part of…if you call yourself a sports fan.