One Comment
Renegade Brewing Company | Black Gold Peanut Butter Cup Milk Stout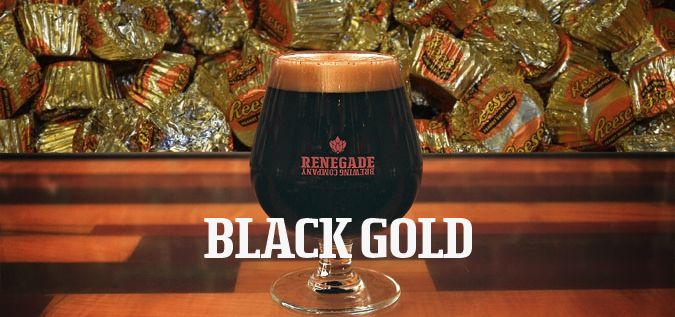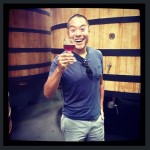 Renegade Brewing Company
925 W 9th Ave, Denver, CO
ABV: 11%
"It tastes so good once it hits your mouth"- Frank "the tank" Picard.  At least thats what I imagine Will Ferrell's character rambunctiously proclaiming after one taste of Renegade Brewing Company's Black Gold. Not to bury the lead, Renegade Brewing Company Black Gold is a Peanut Butter Cup Milkstout that tastes every bit as sweet tooth satisfying as it's namesake lets on.  While the chocolate flavors play second fiddle when compared to the dominant presence of the peanut butter, the symphonic conjuring of childhood candied flavors, are undeniable.
Black Gold was a product of owner and head brewer Brian O'Connell serendipitously buying several bags of discounted peanut butter cups while at the grocery store after Halloween the previous year.  He decided to dump several pounds of the candy into his milk stout recipe and like the Beverly Hillbillies, stumbled onto Black Gold.
This year's limited batch will be released as part of their annual New Year's Eve tradition at 6pm in the Renegade Brewing Tap Room. Renegade estimates that the rare brew will stick around for 2-3 weeks so don't miss out.  During last year's NYE release, a purchased pour was accompanied by actual Reese's Cups.  When paired together the candy's chocolate flavors enhanced the flavors of the milk stout and made for a balanced sweetness to the finish.
Black Gold is certainly a bit of a novelty, but it also remains one of my favorite small batch varieties.  Stop by the tap room this afternoon or risk having to wait till next year!