No Comments
2013: Year in Review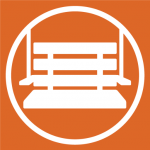 Oh 2013! We've had a good run.  Most teens are pretty irrational and uncontrollable, but who didn't have a government shutdown from time to time? Before we step one year closer, let's take some time to look at the highlights from 2013.
2013's Best Partnership
3. Walter White & Jesse Pinkman
Seriously, everyone was talking about Breaking Bad, rightfully so. The story may have ended, but its legacy will last forever.
2. GEICO & Wednesdays
C'mon… You know you've said it… The brilliance of the commercial was only matched by the anxiety by anyone named Mike for those faithful 24 hours in the middle of the workweek.
1. Tina Fey & Amy Poehler
Try and name something that wouldn't be better with Tina and Amy hosting. You've got two more years to figure it out as they've agreed to host two more Golden Globes.
2013's Most Tear-Worthy Moment
3. Mariano Rivera's Retirement
Sure, there's no crying in baseball, but it was impossible for any true baseball fan to not feel something when No. 42 stepped off the mound one last time.
2. Brenda Schmitz's Christmas Wish
Christmas is a magical time where families and miracles come together. The story of David Schmitz and his late wife, Brenda, will ruin any mascara you may be wearing.
1. BatKid Saves the Day
A beautiful story setup by the Make-A-Wish Foundation, what Miles Scott did for San Francisco was greater than anything Christian Bale or Ben Affleck could do for Gotham.
2013's Best Newcomer
3. Pope Francis
Religious affiliation-aside, the man is stirring up some cement that most assumed had already dried years ago. Plus, he was a bouncer. That alone is fantastic.
2. Lorde
Typically, the Lord comes before the Pope. AMIRITE?!?! Seriously, though, Lorde's musical impact this year was stronger than any wrecking ball.
1. Prince George of Cambridge
From "Royals" to the Royal Baby, it's amazing how much coverage one person's birth could generate. Sorry Winnie Fallon and North West.
2013's Best Music Video
3. "Hopeless Wanderer" – Mumford and Sons
Why Mumford over Miley? Two reasons: Five years from now, which video will be more enjoyable to watch? Second, Mumford shocked us with originality and humor, whereas Miley followed a formula.
2. "Harlem Shake" – Baauer
Whether you participated in one of the biggest fads in recent memory or not, there are countless hours of your life devoted to these videos. You can't have them back.
1. "The Fox" – Ylvis
I almost put this in the "Tear-Worthy" category because tears of laughter are still tears. 2013 had a 2-month Norwegian Invasion that surpassed anything Bieber or One Direction did.
2013's Best Water Cooler Conversations
3. "Cups" – Anna Kendrick
It was between "Cups" and Sharknado, and Anna Kendrick always wins over Tara Reid. Anna Kendrick will basically win in any competition. Plus, water coolers and cups. C'mon.
2. MTV VMAs
One television event gave everyone what they wanted to see (*NYSNC reunion) and what they couldn't stop talking about (Miley's "breakdown") for months to come.
1. Breaking Bad
What was more painful: Having to wait seven days between the final installments of the best show on TV, or trying not to spoil it for those who hadn't caught up? Seriously, people, you've had enough time now.
2013's Leading Male
3. Patton Oswalt
Whether it was a hilarious TV spot or maximizing social media better than anyone, this guy just dominated 2013. His Parks and Rec filibuster was one of the funniest moments this year.
2. Benedict Cumberbatch
Besides being one of the most likeable and attractive guys in the game today, Benedict knocked out five hit movies and a TV series this year. The icing on this delicious cake: The Benedict Cumberbatch Name Generator.
1. Leonardo DiCaprio
The year is more or less irrelevant. It's Leo's World, and we're just living in it. The Great Gatsby. The Wolf on Wall Street. He's managed to live a life even more impressive than his characters.
2013's Leading Female
3. Jennifer Lawrence
Two hit movies, and, oh yea, she's every girl's best friend. We've already mentioned Pope Francis, but J-Law may be the next most-infallible person on the planet.
2. Miley Cyrus
Nobody has twerked harder for the money than Ms. Bangerz. She shed her Disney image (and most of her clothes for that matter) to become the most talked about person in music today.
1. Beyoncé Knowles-Carter
Miley may have dominated more conversations, but Sasha Fierce bookended 2013 with a power unfit for most people. Think about it. She broke the Super Bowl (January) and iTunes (December).
There you have it. Lock this blog away in whatever time capsule you want, but, if you need to add some validity to all this, here's what some other people noted about 2013.
Thanx 2013!
– Alex Cadice