No Comments
John Candy Tabbed As Team Jamaica Bobsled Coach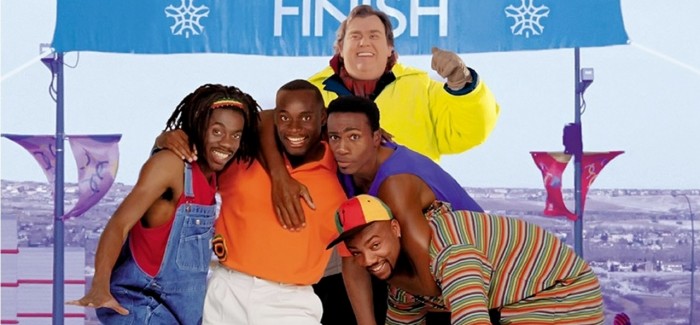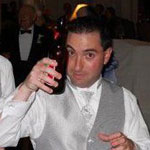 Despite his dark past, Team Jamaica will once again use John Candy as its coach for the two-man bobsled competition for this February's Winter Olympics in Sochi.
"We know the success he has had training our guys in Calgary in 1988 and we are hoping for great success in Sochi," a spokesperson for Team Jamaica said. "Candy has experience coaching Team Jamaica in the past and that's what ultimately led us to hiring him. Hopefully they spring for a better sled this time around."
This isn't the first time since 1988 that Jamaica has been in the Winter Olympics, in Salt Lake City they also had a two-man bobsled that finished 28th. Candy wasn't the head coach of that team. One member of that team, Winston Watts, is on the team this year. Marvin Dixon is new to the two-man tandem.
Candy, who went by Irv Blitzer back in the 80s, hasn't coached bobsled since the Calgary games. As many know the lead up to the Calgary games was anything but pleasant for the Jamaican team and their coach. They were ridiculed in their own country as well as by other teams once at the games – especially the Swiss. The team also got into a huge fight when they took on members of the German team in a country bar. Reports indicate Jamaican member Junior Bevil instigated the fight when he tried standing up for himself.
The 1988 team was Jamaica's first entry in the Winter Olympics when Derice Bannock, who failed to make the Summer Olympics in sprinting, approached Candy to help him learn the sport. Once he got the coach on board, Bannock rounded up three more members, including two who had also been former sprinters.
The country was very skeptical at first and the team had a difficult time raising money. Several fundraising efforts were made including a kissing booth ran by Bannock and Sanka Coffie panhandling with a very catchy song people still sing today. In the end it was Bevil who sold his car, without his dad knowing, that raised the money the team needed.
Similar to the 1988 games, the team is looking to raise $80,000 to be able to compete in Sochi.
"We've reached out to Bevil to see if he has another car to sell," Dixon said. "However, his dad has still not bought him another one since the stunt he pulled back before the Calgary games."
Hiring Candy was a controversial move for Team Jamaica. Despite his bobsled experience, he hid from his team that he had a history of cheating. He was caught with putting weights at the front of the sled to make it go faster – the team was disqualified from those games.
"It was a shock to learn that coach cheated," Bannock said. "I asked him about it in our hotel room before our third run and he said he got so focused on winning he didn't know right from wrong."
Other teams remember Candy for his unprofessional demeanor once on the mountain. One specific example that is still in some teams' minds is the way he acted after the team achieved a 59.46 in their qualifying run.
"Great, they achieved a qualifying time," the former Swiss captain said. "This fat man running up and down the mountain yelling 59.46…it was annoying. Act like you've been here before, despite never being here before."
The 1988 team was briefly disqualified from the Olympics when it came to light that they hadn't competed in any international competition that year – a requirement to compete in the Olympics. In a show of good faith, the Olympic officials reversed their decision and allowed the team to compete.
In the actual competition the Jamaicans had an up-and-down experience. After the first run the team was in dead last, however, they came together and in inspirational fashion finished a run in 56.53 and jumped into 8th place.
The third run ended prematurely when it was discovered that the team's old and used sled broke midway during the run and crashed. Luckily all four members were OK and in heroic fashion got up and carried their sled the final stretch and crossed the finished line. The time was not official and the team failed to medal.
Members of the Calgary team will fly to Sochi for moral support for Dixon and Watts. Bannock and Coffie said they are more prepared to deal with the harsh winter climate than last time around. Not only will they have more clothes, Coffie said he will be bringing a good luck charm to Russia, assuming it gets through customs.
"Of course I want this team to do well," he said. "If there is anything I can do to help give them a psychological edge I will. I have my lucky egg with me and I'll encourage them both to kiss it before pushing off."
(This story is completely fake. No one was actually interviewed. This should not be taken as a real news story. Follow Mike Zoller on Twitter @mikezoller).