No Comments
Deschutes Brewing Mirror Pond Pale Ale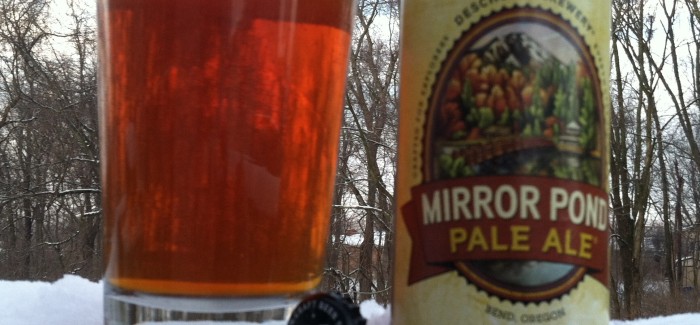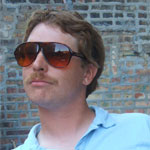 5% ABV, 40 IBUs
Trees, snow-capped mountains, jagged rock faces and their inverted reflection on pristine water. Nature. You vast, beautiful, dwarfing bastard. You produce all of those things which make me ponder my insignificance, and provide comfort in your scenery while doing it. But with the temperatures in the single digits for 3-4 day stretches my interest in all of your good qualities wanes. All bodies of water have frozen over, reflecting only the cold bitter: sun that shines but does not warm. Beautiful in its own way, but I don't know if I want to believe Punxsatawney Phil's "six more weeks" prediction. No, the only warmth or inspiration I find in nature at this time is from its liquid gifts (and I don't' mean yellow snow).
Despite the cold, January brought new beers to the Commonwealth. Beers that only a short time ago were a treat only garnered by traveling hundreds of miles West. And while the annual arrival of Hopslam has preoccupied most of the region, I have been obsessing over a brewery that has only recently made its way into Lexington. Deschutes has been brewing in Bend, Oregon along the river of the same name since 1988. With a strong and diverse resume of fantastic year-round beers, Mirror Pond Pale Ale caught my eye with a label that conjured memories of camping and hiking in beautiful country. Would this pale ale, whose name reminds of nature's more promising moments, be enough to assuage my wintry blues?
Mirror Pond pours a charred orange color with a small and quickly diminishing head. Scents of Cascade hops are clear as the aroma is sweet floral but not too citrusy. Deschutes describes this beer as "hop forward in [both] aroma and flavor." At one time, maybe. But in the hop-obsessed current craft beer culture, Mirror Pond is humbly-hopped and blended perfectly with the crisp lighter malts. Like that perfect reflection, when you don't know where the reality stops and the image begins, this pale ale is seamless. The front, middle, and back ends never clash, flatten, or overpower, creating a balanced but not boring flavor from sweet start to slightly bitter finish.
Deschutes took the idea of the untouched reflection, that mirrored pond, and gave it taste and a name to match. This is an easy drinking pale ale, with relatively low alcohol (almost a session ale by craft beer standards) that even your friends who don't like "hoppy" beers can still enjoy. This beer, like the mirrored pond, is accessible to many and from multiple perspectives. Mirror Pond Pale Ale is comfort beer: nature's warmth when the sun is only shining.