No Comments
Bell's Brewing | Oberon Ale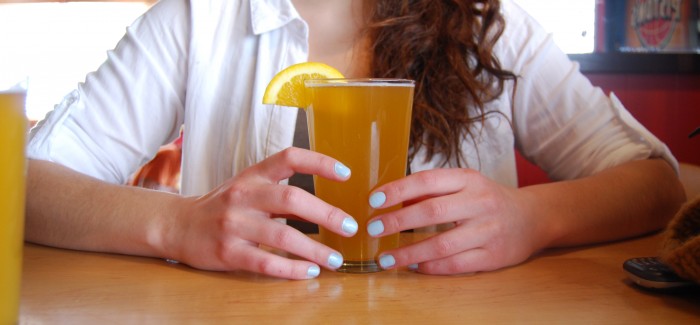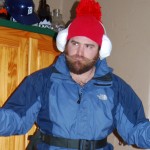 In Michigan, Bell's Oberon Ale means summertime. All over the state, there are parties and midnight keg-tappings on Oberon's early spring release date, which this year fell on March 24. In Bell's Brewery's hometown of Kalamazoo, Oberon Day is nothing short of a holiday.
Schools, the post office, etc. don't shut down for the day, but several years ago, as a students at Western Michigan University in Kalamazoo, my friends and I certainly weren't hesitant to skip a class or two in our Oberon Day pursuits. Instead, we treated it like the first day of summer, even though late March in Michigan sometimes still bears feet of snow covering the ground.
My favorite memories of Oberon Day include cruising to the beer store in a topless Jeep Wrangler, dressed in full ski gear and wandering the student ghetto in the middle of a weekday carrying a couple of six packs with a game of beer pong going down in each front yard. Typically beer pong competitors may have sipped craft beer on the side, as the pong cups were filled with whatever dirty thirty was on special; not on Oberon Day! On our ceremonial first day of summer, we poured our sacred Oberon straight into those red Solo cups. Those were the games of pong you wanted to lose.
While Oberon Day for us was about good times and making memories, we of course can't forget about the beer that inspired us. Bell's Oberon is an American Wheat Ale " … the color and scent of a sunny afternoon." Brewed with orange zest and coriander, this beer is a rich, opaque orange color and is best served garnished with a slice of the fruit. Oberon is thick and robust, not your typical fruity beer, and is so damned tasty and fulfilling that it makes you feel good inside. Try one at the Bell's Eccentric Café in downtown Kalamazoo, and it may just be the best beer you've ever tasted.
I no longer live in Kalamazoo. Instead, I'm 500 miles north, in the Upper Peninsula, on the shore of Lake Superior. There may be less people up here truly hyped about Oberon Day, but I'm not letting that stop me. At a balmy 27 degrees, it may be a little cold for wearing shorts and flip flops, but who cares?! I'm doing it anyway; the sun is shining.
After trying a few bars that hadn't yet tapped their Oberon kegs, we climbed over a pile of snow and found a place. While we were a little sad that we missed last night's midnight tapping, the truth is, Oberon tastes best in the sunshine. To make up for it, I've found myself perched at a window seat, and just cheersed the year's first Oberon with my lovely girlfriend. Today is a good day!