No Comments
BrüFrou Beer + Culinary Pairing Event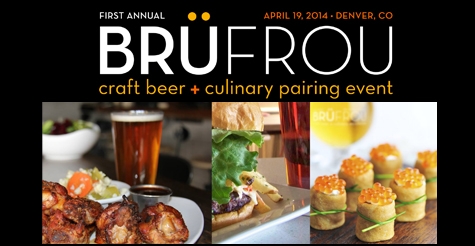 THE FIRST ANNUAL BRÜFROU WILL SHOWCASE THE BEST
OF COLORADO'S CRAFT BEER + CULINARY EXCELLENCE
Building upon the local celebrations, BrüFrou elevates craft beer to the next level by pairing
it with culinary excellence. On April 19th, we invite you to join Coloradoans-in-the-know.
[Press Release]
BrüFrou [broo-froo] is the craft beer and food pairing event for foodies who appreciate the nuances of tastes, scents and textures… but there's more to BruFrou than meets the eye…and the tastebuds. The inspiration for BrüFrou is Colorado's vibrant local roster of community beer and food events revealing an inflection point on the scene. Craft beer has moved main-stage, no longer a sidelined curiosity. Building upon the localized celebrations, BrüFrou elevates craft beer to the next level, elevating the appreciation of craft beer paired with culinary excellence. On April 19th, from 11 AM to 8 PM, we invite you to join Coloradoans-in-the-know.
BrüFrou is not your ordinary food and beer event. We are a pairing event that invites 40 Colorado brewers and 40 Front Range chefs to combine their best talents and strike a tantalizing balance. Culinary and brewing excellence is without bounds in our pioneering state. The creativity of the participating chefs and brewers is deliciously inspiring. One example is High Hops in Windsor, where a brewery has been added to the back of their family-run gardening shop. In addition to growing the usual plants and selling supplies, they grow more than 50 varieties of hops for the home brewer.
In the summertime, High Hops customers enjoy hand-crafted brews on the deck, listening to live
music overlooking fields of hops. There's also Wild Woods Brewery in Boulder whose handcrafted
Wildflower Pale ale contains whole jasmine flowers blended with floral hops. Their Ponderosa Porter is aged with vanilla beans and oak to evoke the inviting aroma of a ponderosa pine forest. The list goes on.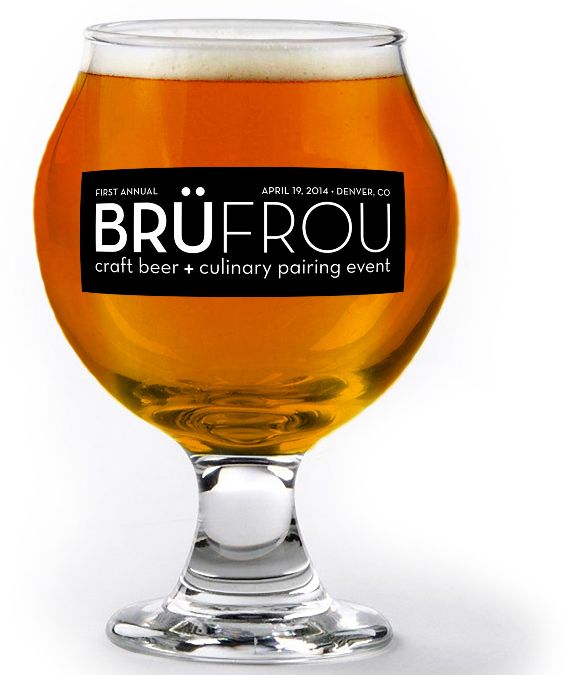 Featured BrüFrou eateries range from Just BE Kitchen, a new venture focused on delivering farmfresh food, fast, at prices that won't make you cry, to the latest outcropping from Big Red F–The GoodBird Kitchen at Post Brewing in Lafayette. GoodBird serves up tasty comfort food, including fried chicken, cooked with the love of grandma and the skill of trained chefs.
The BrüFrou experience is large enough for the aficionado yet welcoming to those just starting their adventure in the world of expansive tastes, scents and textures. Take a road trip through the heart of Colorado's craft brewing industry- an industry creating desirable, well-paying jobs, spreading a charitable and caring ethos throughout the state. Brewers from Durango to Fort Collins, Denver to and Junction will be at BrüFrou to share their artisanal offerings with attendees.
BrüFrou is Colorado's sophisticated tasting experience. On Saturday, April 19th, participants will
sample uniquely curated food and brewed pairings hosted in a 1939 built WW II-era hangar in the
heart of the nostalgic Lowry Community of Denver. Socialize and enjoy DJ selections that amplify
the fun vibe and elevate your experience.