No Comments
Chicago Craft Beer Week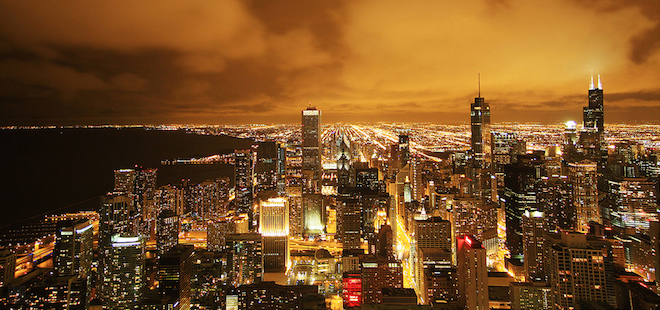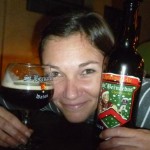 Chicago is a mind-blowingly large city, boasting a population of over 2.7 million people, it is divided into more than 200 neighborhoods. These neighborhoods showcase the various cultures and lifestyles of the city's residents, and each one is unique. The fifth annual Chicago Craft Beer Week (CCBW), which started last Thursday and runs for ten days total, is centered on these small, intimate parts of the city that are so integral to its structure. With over 300 participating venues in the city and surrounding suburbs, this week is guaranteed to be amazing.
The official kick-off party for CCBW is Beer Under Glass (BUG), a beer tasting festival held at the Garfield Park Conservatory on Chicago's west side. The event is a benefit for both the conservatory and the Illinois Craft Brewers Guild, and on Thursday, it brought together 62 breweries, a handful of the city's best restaurants, and an estimated 1300 people for an evening of delicious camaraderie. The conservatory is currently undergoing major renovations, so BUG was held outside this year…in forty degree, damp weather. In true Chicago fashion, folks layered up, in many cases tying plastic bags over their shoes, and came out en masse to show their support, as well as to sample from the finest breweries in the state. The event was a success, and I saw nothing but a sea of smiles the entire time.
CCBW continued this weekend with two major brewery events: The Lagunitas Beer Circus and Goose Island's Sunday Funday, the latter of which featured the inaugural brewers dodgeball tournament. Heading into this week, there are tap takeovers, brewer meet and greets, food and beer pairing dinners, and pub crawls. There is a euchre tournament in Evanston, a week-long, innovative keg race at Links Taproom in the Wicker Park neighborhood, a Lagunitas-sponsored dog wash, and other creative events throughout the city and suburbs. Check out the entire lineup of events.
On Saturday, CCBW will officially close out the festivities with the 5th Annual West Loop Craft Beer Fest. Over 60 breweries are on the roster, along with Chicago French Market vendors, VIP areas featuring special beers, and other surprises. Even the weather looks promising! It will definitely be bittersweet, as it marks the end of many a Chicago brewer, beer enthusiast, and party animal's favorite week of the year.