No Comments
World Cup Preview Part One: Groups A, B, D, and G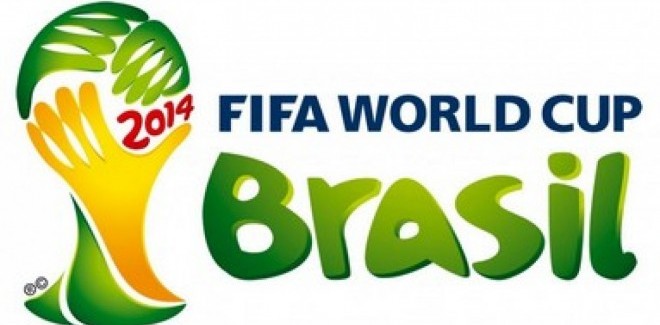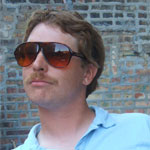 For soccer junkies like me, today begins the greatest month every four years. The time when the sport known to the rest of the world as futbol dominates highlights of sports networks, even here in the United States. The time when half of the world arrives at work sleep deprived from waking up in the middle of the night to watch their team play. The time when you just hope your boss is alright with you taking off early to swill beer (hopefully of the craft variety) and chant with your fellow countrymen to root on your national team. It is our playoffs and Super Bowl all wrapped up into one month with games on every day. For the soccer junkie, this is our fix — it keeps us going, ups our tolerance, and leaves us wanting more when it is all over. Time to get hooked. Here is the first half of your guide to all of the teams and players, dramatics and theatrics that are the biggest sports spectacle in the sports world, the FIFA World Cup.
Group A – Brazil (3), Croatia (18), Mexico (20), Cameroon (56)
Host country Brazil are the heavy favorites in this group, without question. Host countries get an automatic spot in the tournament, so they have not gone through the grueling qualifying process of most teams. Which also means that they have not had as many quality competitions leading up to this year's World Cup, leaving a few questions about whether they are ready and in form. However, those questions should be held for the later rounds, as they will not be challenged in the group stage. The fight for the other qualifying position in this group should be interesting. If current form holds Croatia should be advancing as they are disciplined and defensively sound. Mexico looked inconsistent in their friendlies over the past few weeks, but played a tough game against Portugal, which (if replicated) could see them moving into the round of 16. Even having lost their best midfielder Luis Montes in the lead-up friendlies, Mexico promises firepower offensively with Chicharito and Giovanni Dos Santos, but their defense has been horrendous at times throughout qualifying, especially on set pieces. Cameroon will need a miracle to eek out, and they will be hoping for many ties in this group if they want a chance.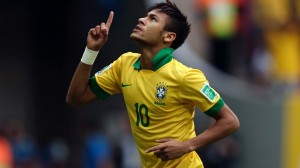 Brazil v. Croatia – is the opening game, and one not to be missed. Brazil, with the creativity of Neymar, Oscar, and the like, personifies the idea of the beautiful game. (June 12, 4 pm on ESPN)
Brazil v. Mexico – will be full of hard fouls, diving, offensive brilliance, and goals, lots and lots of goals.  (June 17, 3 pm on ESPN).
Group B – Spain (1), Netherlands (15), Chile (14), Australia (62)
Reigning World Cup Champions, reigning European Cup Champions, and (arguably) the best collection of players ever put together, Spain are the team to beat in Brazil, the class of the tournament field. Having said that, they are one of the oldest team in this year's tournament. It would be a monster upset if they did not advance. Netherlands should be the other team to advance out of this group. Runners-up in in 2010, the Dutch have brought a young team to this year's World Cup, and their disciplined total football will win out over the style and flair of Chile and the underdog nature of the Australian Socceroos. Chile are attack-minded, but shouldn't surprise anyone after their 2-0 win against England in Wembley. Australia try hard, but their best player is former Everton-man turned MLS star, Tim Cahill, which doesn't well when playing against the top players from better leagues the world over.
Spain v. Netherlands – a rematch of the 2010 final in South Africa this could be the best game on the slate for group play. Both teams like to have the majority of possession, which means that you may get a clinic in passing, but little in terms of scoring, which is what we saw four years ago in Spain's 1-0 win. (June 13, 3 pm on ESPN)
Chile v. Netherlands – this could likely be the deciding game in this group. Chile will look to attack at every opportunity, while Netherlands will try to keep the ball, methodically attacking when the numbers or situation favor them. (June 23, noon on ESPN 2)
Group D – Uruguay (7), Costa Rica (28), England (10), Italy (9)
D is for death, as is the end for two really good teams at the end of this groups stage. These four teams rival the quality of Group G for the most difficult in the tournament. However, bad draw for teams means good draw for fans, as every game in this group is quality and all games promise to be both competitive and entertaining. Italy has lost its playmaker in the friendlies leading up to the World Cup, but their trademark defense will be on display as well as the striker play of Mario Bolatelli. Uruguay were the early favorites in this group, but Luis Suarez's knee injuries leaves many questions surroundingthis team. You can't take away the EPL's leading goal scorer and not expect it to affect this team's play. Finally, England. The Brits have been knocked out by the Germans in the last two World Cups. Their underperformance in the 2010 World Cup included a 1-1 draw with the United States and a 0-0 draw with Algeria, before finally losing 4-1 to ze Germans in the round of 16. They have a tough task in this group, but they made it out of group play in every World Cup they qualified for since 1952. Costa Rica could have been in contender to advance in a weaker group, but will most likely be the whipping boy in this one.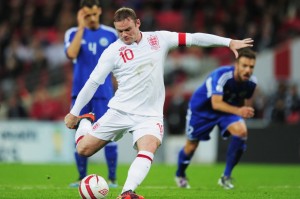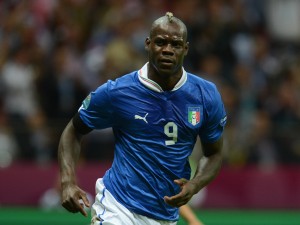 England v. Italy – look for young England players Raheem Sterling and Jack Wilshire to make a difference in this World Cup squad that vet Wayne Rooney calls the "best" he's ever played with. For Italy, it will be a question of how they play without Riccardo Montolivo who broke his leg in a friendly in the weeks leading up. (June 14, 6 pm on ESPN)
Uruguay v England – again, the issues surrounding Luis Suarez's health and fitness are key in this game. A healthy Suarez means a much more dangerous Uruguay. These two teams have differing style that I believe will make for a wide open game. Should be fun to watch. (June 19, 3 pm on ESPN)
Uruguay v. Italy – If England beats Italy in the opener this could be the deciding game of the group. Italy's defense against Uruguay's potent offense. Should be a good one. (June 24, noon on ESPN)
Group G – Germany (2), Portugal (4), Ghana (37), United States (13)
This is a top heavy group according to the both the numbers and the eye test. Germany are favorites to win the tournament, and no one has 2nd guessed the Krauts advancing, but the next spot could be a wild race. Portugal is dynamic offensively, but have questions throughout their back line. Portugal looked shaky in their first few friendlies, but dynamic with Christiano Ronaldo back against Ireland. Ronaldo will dictate how the Portuguese team fares in this year's tournament. The U.S. is a counter-attacking team (though Klinsmann will say otherwise), who could pose problems for a team like Portugal if their (U.S.'s) defense can hold. The U.S. won all three of their friendlies leading up to the World Cup for the first time ever. And while their defense has been a question, they did not allow a goal from the run of play in all three games. World-class goalkeeper, Tim Howard, can be thanked for that one. Ghana is the wild card, but if they play similar to Nigeria (which has been the comparison made by most analysts), they will not stand a chance in this group.
Portugal v. Germany – analysts will tell you that this is a softer team than the big, bruising Germany teams of the past. But don't let their technical superiority to those bull dozing teams of the yesteryear fool you. They are still big and physical, and that gives them the edge against a pretty, albeit very soft Portugal squad. (June 16, noon on ESPN)
United States v. Ghana – is an intriguing game because (on paper) we should win this game; however, Ghana has proven to be kryptonite for the U.S., having knocked them out of the last two World Cups. Revenge, and our only real chance at advancing, hinges on this game. (June 16, 6 pm on ESPN)
United States v. Portugal – could be the deciding game in this group. Portugal will be favored, but the U.S. have beaten them in the past. I like whichever team scores first in this one. (June 22, 6 pm on ESPN)