No Comments
Upland Brewing Company | Peach Lambic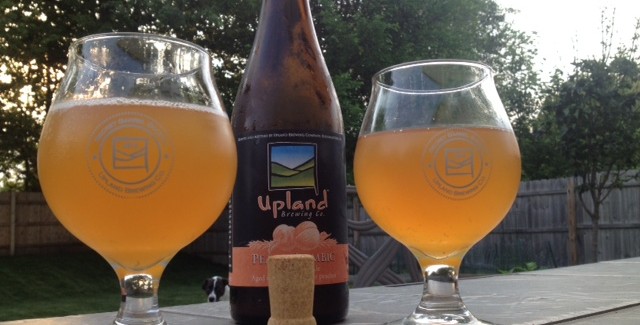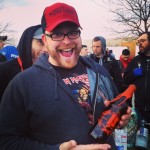 According to the Presidents of the United States of America, peaches come from a can, but Upland Brewing Company in Bloomington, Indiana is proving that peaches can come in a bottle too. Upland is famous throughout the US for their fruited lambic style beers. Lambics are a style from Belgium that is normally a low abv beer that is incredibly tart. The fruit is used to cut the tartness and add a little bit of sweet fruit flavor. Upland's lambics have become so popular that they've had to implement a lottery system. You have to enter to win the opportunity to buy their beer. They just released a peach and persimmon version.
Upland makes a base lambic, and then ages them in barrels. They have barrels that are more than a decade old sitting in their cellars. Each bottle of lambic that you drink is a blend of different aged barrels and fresh lambic to get the right level of sour determined by their head brewer Caleb. That blend is then aged in a barrel with a whole lot of all natural fresh fruit. Upland is big on sustainability and sourcing locally for everything they can.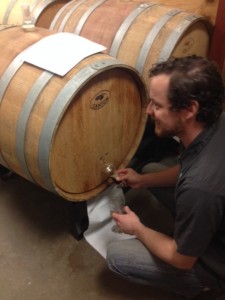 The Peach Lambic pours out a very light orange color with just a bit of haze and sediment and almost no head. All the lambic style beers by Upland are bottle conditioned with wild yeasts, so they have some floaties in the bottles. When pouring a beer like this, make sure you don't pour the last inch or so out of your bottle. That lets you leave most the yeast and some of the heavier sediment in the bottom of the bottle instead of your glass. The beer has big acidic sour aromas with just a little bit of peach in there. The flavor follows it nicely. Huge tartness, and I mean huge. Upland makes these guys sour enough to take the enamel off your teeth, but in a good way. The fruit mellows the sour out just enough to make it incredibly enjoyable.
At this point I've had just about all the lambics that Upland makes and the Peach is by far my favorite. The sweet peach fruit flavor compliments the sourness of the lambic so well. I encourage you to get your hands on any of these sours— this one most of all— but sour newbies beware. Recently, Upland formed the Secret Barrel Society, a reserve club that gives members better access to these amazing beers. Members are helping the brewery ramp up their sour program and add more barrels of this amazing beer to their warehouse, so in the future bottles can be on shelves throughout Indiana. If you're interested check out the SBS membership.