No Comments
Firestone Walker Brewing Co. | Opal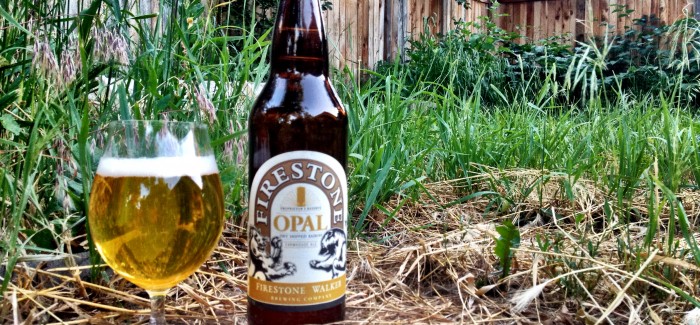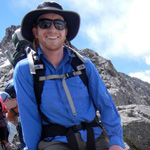 Farmhouse Ale | Dry-hopped Saison
ABV: 7.5%
IBU: 35
It's an early spring morning, the first bit of sunlight on the horizon peeks through my south-eastern facing window and I begin to stir. The chickadees and robins are creating quite the early morning chatter. It's more peaceful than my usual weekday alarm but I still grumble and roll over covering my head with my pillow. 5:30am – seriously?! I think to myself. As I try and coax myself back to sleep, I'm inundated by the crisp spring morning air wafting through my windows. Laden with pollen the air is ripe and wonderful. It's what I'm sure Charmin was shooting for, but fell far short of, in their "Spring Breeze" detergent. The sun climbs higher in my window and I become more aware of the beautiful spring aromatics- growth, pollination, snow run-off and life. As the Colorado spring transitions to summer, I walk to the farmers market. On my way I cross Boulder Creek, a run-off fueled torrent raging through the middle of town. The sounds of earth erosion are almost deafening; I'm humbled knowing that what I'm hearing is but a fraction of the change the Boulder Creek watershed will see in its lifetime. The farmers' market is bustling with people; young, old, families, children and smiling faces. I walk past a small stand on the northern side of the market and a 6-year-old boy Jason greets me. The Plowshares farmstand has the most beautiful arrangement of spring vegetables. After conversing with Jason about the creek, playground and squirrels I'm warmed from the inside by his charm and joy. I purchase a bundle of beets, mizuna, collard greens, and a bag of mixed salad greens from his mother. Walking back through the market the ripe aromas of fresh herb starter plants consume me. Basil, cilantro, parley, rosemary, thyme and lemongrass create an unforgettable floral bouquet.
As the afternoon turns to evening I prepare a salad with my fresh farmers' market bounty. The spicy mizuna and rich collard greens are brightened by a fresh squeeze of lemon and spritz of vinegar, and contrasted by the earthy aroma of beets. As I carry my bowl of salad greens in one hand and my beer in the other onto my overgrown back patio, I sit in the sun and sink into my patio chair. I begin reminiscing about how beautiful my day was. It was a sensory playground. The sights, sounds, smells and tastes are all evident as they playback through my mind. I open my eyes, uncap my beer and pour it heavyly into my tulip glass. Upon first smell, I close my eyes again, and relive my day.
Firestone Walker Opal is perfectly described by my day. Aromas of freshly cut spring vegetables and earthy pollination are followed by flavors of grass, wheat and white pepper and are rounded out by a nice mizuna-like bitterness and hard water chalkiness. I hold my ear to the mouth of my glass. The erupting carbonation and soft seashell sounds echoing through my glass are that of Boulder Creek. As the sun sets, the golden light refracting through my glass is welcoming, unlike the sun streaks penetrating my eyelids and waking me from my hibernation earlier in the morning. Like the aroma, the flavors are consistent with the season (Saison in French). Opal is as beautiful as my day was; it mimics every experience. This is everything I want a farmhouse-style ale to be: a perfect depiction of the land and season, inspired by the people that work it, and an exquisite sensory experience.