No Comments
Event Preview | Sierra Nevada Beer Camp Across America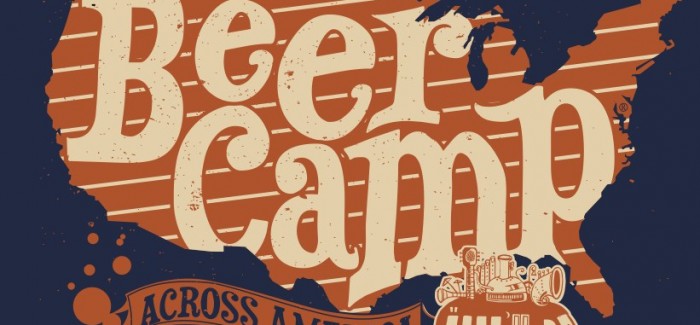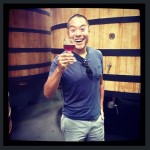 In a time when the Craft Beer industry is being inundated with trademark disputes, litigation, distribution battles and general growing pains, it's refreshing to see a major industry leader return to basics. Sierra Nevada Brewing Company's Beer Camp Across America is doing just that through a slew of collaboration beer releases and a massive 7 stop tour across the country featuring over 700 breweries throughout the country.
Last October to celebrate the moment of the craft beer movement, Sierra Nevada Brewing Co. invited 12 highly esteemed industry partners from across the country to join them in brewing 12 collaborations beers. The partners included the likes of Firestone Walker, Oskar Blues, Three Floyds, New Glarus, Russian River, The Asheville Brewers Alliance (brewers from Wicked Weed and Greenman Brewing), Allagash, Bells, Ballast Point, Cigar City, and Ninkasi. The result was 12 phenomenal beers, which will now be showcased on a 7 stop tour beginning in Chico, CA, home of Sierra Nevada's main facility and ending in Mills River, NC, site of Sierra Nevada's eastern operations right outside of Asheville.
When Sierra Nevada Beer Camp Across America was announced, the brewery sent out a virtual "message in a beer bottle" inviting all of the country's breweries to join them at each of their stops to showcase 2 of their beers. The result is over 700 breweries who have signed up with approximately 100 breweries per stop who will pour their beers in one of the more unique traveling beer spectacles the world has ever seen.
Beer Camp rolls into Denver Friday night at Civic Center Park. Tickets are currently still on sale for $65 and will include a commemorative tasting glass, unlimited pours from 5-10 p.m. along with live music from March Fourth Marching Band.
Other Beer Camp Stops include:
Chicago, IL – Sunday, July 27 12-5 p.m.
Portland, ME– Friday, August 1 5-10 p.m.
Philadelphia, PA– Saturday, August 2 12-5 p.m.
Mills River, NC– Sunday, August 3 1- 6 p.m.
For the Denver stop 112 breweries have RSVPed to participate including the following:
12DEGREE BREWING- Louisville, CO
3 FLOYDS BREWING CO.- Munster, IN
ACGOLDEN BREWING COMPANY- Golden, CO
ALLAGASH BREWING COMPANY- Portland, ME
ANTHEM BREWING COMPANY- Oklahoma City, OK
ARVADA BEER COMPANY- Arvada, CO
ASHER BREWING COMPANY- Boulder, CO
ASHEVILLE BREWERS ALLIANCE- Asheville, NC
AVERY BREWING CO- Boulder, CO
BACKCOUNTRY BREWERY- Frisco, CO
BAERE BREWING COMPANY- Denver, CO
BALLAST POINT BREWING COMPANY -San Diego, CA
BARRELS & BOTTLES BREWERY- Golden, CO
BEER BY DESIGN BREWERY- Northglenn, CO
BELL'S BREWERY, INC.- Kalamazoo, MI
BIER WERKS- Woodland Park, CO
BIG CHOICE BREWING, LLC- Broomfield, CO
BJ'S RESTAURANTS & BREWHOUSE- Boulder, CO
BLACK BOTTLE BREWERY- Fort Collins, CO
BLUE MOON BREWING COMPANY- Denver, CO
BONFIRE BREWING- Eagle, CO
BOULDER BEER COMPANY- Boulder, CO
BRECKENRIDGE BREWERY- Denver, CO
BREWERY RICKOLI LTD.- Wheat Ridge, CO
BRISTOL BREWING COMPANG- Colorado Springs, CO
BRU HANDBUILT ALES & EATS- Boulder, CO
CAUTION: BREWING COMPANY- Denver, CO
CB & POTTS- Westminster, CO
CIGAR CITY BREWING, LLC- Tampa, FL
CITY STAR BREWING LLC- Berthoud, CO
COMRADE BREWING COMPANY- Denver, CO
COOPERSMITH'S PUB AND BREWING- Fort Collins, CO
CRABTREE BREWING COMPANY- Greeley, CO
CRAZY MOUNTAIN BREWING COMPANY- Avon, CO
CROOKED STAVE ARTISAN BEER PROJECT- Denver, CO
CROW PEAK BREWING COMPANY- Spearfish, SD
CRYSTAL SPRINGS BREWING COMPANY- Louisville, CO
DAD & DUDES BREWERIA- Aurora, CO
DAREDEVIL BREWING CO.- Indianapolis, IN
DENVER BEER CO- Denver, CO
DENVER CHOPHOUSE AND BREWERY- Denver, CO
EDDYLINE BREWING- Buena Vista, CO
ELEVATION BEER COMPANY- Poncha Springs, CO
ELK MOUNTAIN BREWING- Parker, CO
EPIC BREWING COMPANY- Denver, CO
FATE BREWING COMPANY- Boulder, CO
FIRESTONE WALKER BREWING CO.- Paso Robles, CA
FORMER FUTURE BREWING COMPANY- Denver, CO
FULL SAIL BREWING COMPANY- Hood River, OR
GRAVITY BREWING- Louisville, CO
GREAT DIVIDE BREWING COMPANY- Denver, CO
GRIMM BROTHERS BREWHOUSE- Loveland, CO
GRIST BREWING COMPANY- Highlands Ranch, CO
HALL BREWING CO.- Parker, CO
HIGH HOPS BREWERY- Windsor, CO
HOGSHEAD BREWERY- Denver, CO
HORSE AND DRAGON BREWING COMPANY- Fort Collins, CO
IRONWORKS BREWERY & PUB- Lakewood, CO
J WELLS BREWERY- Boulder, CO
JAGGED MOUNTAIN CRAFT BREWERY- Denver, CO
KANNAH CREEK BREWING COMPANY- Grand Junction, CO
LAUGHING SUN BREWING CO- Bismarck, ND
LEFT HAND BREWING COMPANY- Longmont, CO
LIVING THE DREAM BREWING- Littleton, CO
LOST HIGHWAY BREWING COMPANY- Denver, CO
LOVELAND ALEWORKS- Loveland, CO
MOUNTAIN SUN BREWERIES- Boulder, CO
MU BREWERY- Aurora, CO
NEBRASKA BREWING COMPANY- La Vista, NE
NEW BELGIUM BREWING COMPANY- Fort Collins, CO
NEW GLARUS BREWING COMPANY- New Glarus, WI
NINKASI BREWING COMPANY- Eugene, OR
ODD13 BREWING- Lafayette, CO
ODELL BREWING COMPANY- Fort Collins, CO
ODYSSEY BEERWERKS- Arvada, CO
OSKAR BLUES BREWERY- Longmont, CO
OUR MUTUAL FRIEND- Denver, CO
PARADOX BEER COMPANY- Woodland Park, CO
PATEROS CREEK BREWING CO.- Fort Collins, CO
PRAIRIE ARTISAN ALES- Tulsa, OK
PRAIRIE FIRE BREWING CO.- Gillette, WY
PUG RYAN'S BREWING COMPANY- Dillon, CO
REDSTONE MEADERY- Boulder, CO
RENEGADE BREWING COMPANY- Denver, CO
RIVER NORTH BREWERY- Denver, CO
ROCKYARD BREWING COMPANY- Castle Rock, CO
ROOSTERS BREWING CO.- Ogden, UT
RUSSIAN RIVER BREWING COMPANY- Santa Rosa, CA
SICK-N-TWISTED BREWING COMPANY- Hill City, SD
SIERRA NEVADA BREWING CO.- Chico, CA
SKA BREWING- Durango, CO
STATION 26 BREWING CO.- Denver, CO
STRANGE CRAFT BEER COMPANY- Denver, CO
TELLURIDE BREWING COMPANY- Telluride, CO
THE BREW ON BROADWAY (THE BOB)- Englewood, CO
THE FORT COLLINS BREWERY- Fort Collins, CO
THE GRAND LAKE BREWING COMPANY- Wheat Ridge, CO
THE MOAB BREWERY- Moab, UT
THREE BARREL BREWING COMPANY- Del Norte, CO
TRVE BREWING COMPANY- Denver, CO
TWISTED PINE BREWING COMPANY- Boulder, CO
UPSLOPE BREWING COMPANY- Boulder, CO
UPSTREAM BREWING COMPANY- Omaha, NE
UTAH BREWERS COOPERATIVE – SQUATTERS CRAFT BEERS & WASATCH BREWERY- Salt Lake City, UT
VERBOTEN BREWING- Loveland, CO
VICTORY BREWING COMPANY- Downington, PA
WILD CIDER- Firestone, CO
WILEY ROOTS BREWING COMPANY- Greeley, CO
WIT'S END BREWING COMPANY- Denver, CO
WONDERLAND BREWING COMPANY- Broomfield, CO
WYNKOOP BREWING COMPANY- Denver, CO
YAK & YETI BREWPUB- Arvada, CO