No Comments
KelSo Beer Company | Pilsner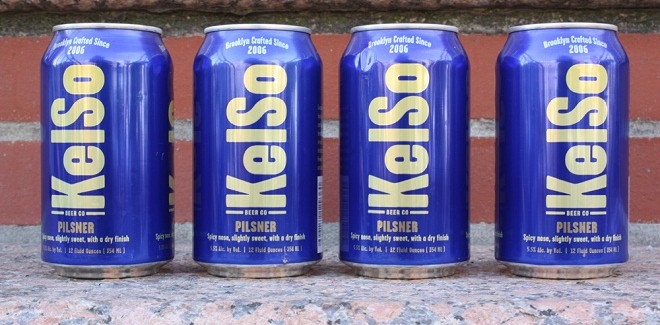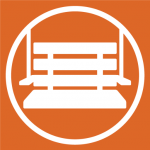 ABV: 5.5%
IBU: 23
Barely there at eight years old, KelSo Beer Company lives in the heart of Brooklyn, New York under the supervision of brewer Kelly Taylor and wife Sonia Giacobbe. For a New Yorker, this brewery's inception surfaced from an interesting background. Taylor, in fact, oversees production for the entire Heartland Brewery group — which, if you are a local here, know is the leading brewpub of the craft beer movement in the nineties. When the distribution of native beers was nearly non-existent, with beer taps so redundant we avoided the bar scene altogether, the fiery red lights of Heartland Brewery shone like a beacon for lost ships in the night. He is a master of his trade, and by all means, a trusted name whispered among the beer-enthusiasts walking our streets.
As an introduction to this homegrown brand, I give you the Pilsner. Coming in as the second beer to display the KelSo logo in 2007, this lightly-colored contender wafts a semi-sweet scent, and leaves a dry, crisp taste lingering on your taste-buds at the end of a swig. A pilsner, by nature, is a highly versatile food beer. In fact, I was waiting on one of the most common pairings while I ordered it: a burger. Being light-bodied and neutral on your palate, the pils is a solid choice for the beginning of long, adventurous night. If you're feeling risky, order the hot wings, or that stir-fry dish you've had your eye on — KelSo can handle it.
I would be remiss not to touch upon one of the reasons I've become an advocate for this blue can. The company's motto, "Beer Helps", supports the marriage between beer making and social responsibility. Not only do Kelly and Sonia craft brews of the highest standards, but they take serious precautions to decrease their energy usage and water waste within the environment. And quite frankly, who doesn't want to be drinking a cold one while simultaneously fulfilling at least three of the Planeteers roles to Captain Planet?
KelSo is distributed all over New York, New Jersey, and Connecticut. With this kind of availability, I dare you find one of your favorite bars lacking the label, and sign them up!