No Comments
Weekly Growler Fill | National Beer News Roundup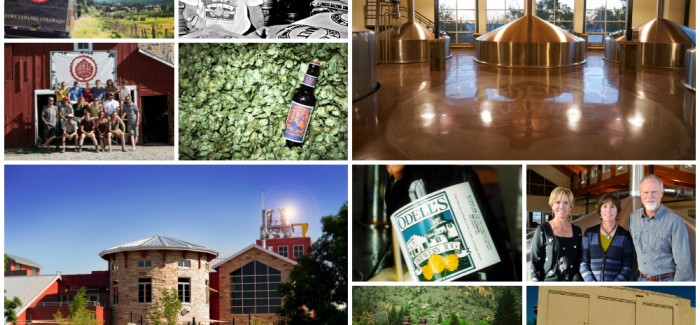 This week's growler brings you some must-read craft beer news. First off, the best beer bars around the country have been named by the readers of CraftBeer.com, so you must check that out to find your new favorite watering hole. Next, Odell Brewing has been around for 25 years and they are releasing a new beer to celebrate. Other important news includes a way to make beer while hiking, the Hop the Vote candidates have been announced, and Victory Brewing can now be found in Nevada. Expand your craft beer knowledge through this edition of the Weekly Growler Fill.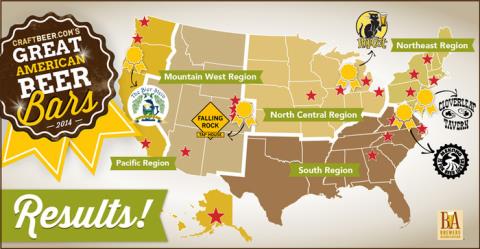 The readers of CraftBeer.com nominated over 3,400 beer bars across the country to be chosen as the best of the best. The results where broken down and the 10 most nominated bars from each region were put up against each other as craft beer lovers around the country cast their votes. Here are the winners:
Regional Winners (listed in alphabetical order)
Mountain West
·         Cheeky Monk Belgian Beer Cafe*, Denver, CO
·         Falling Rock Tap House, Denver, CO
·         Oskar Blues Home Made Liquids & Solids, Longmont, CO
·         The Attic*, Phoenix, AZ
·         The Mayor of Old Town, Fort Collins, CO
Northeast
·         Bulls Head Public House*, Lititz, PA
·         Cloverleaf Tavern, Caldwell, NJ
·         Growler & Gill Craft Beer Shoppe*,  Nanuet, NY
·         The Farmhouse Tap & Grill, Burlington, VT
·         The Ruck, Troy, NY
North Central
·         Ashley's, Ann Arbor, MI
·         HopCat, Grand Rapids, MI
·         Lizardville Beer Store & Whiskey Bar*, Bedford Heights, OH
·         The Bavarian Lodge, Lisle, IL
·         The Cellar Peanut Pub*, Oskaloosa, IA
Pacific
·         38 Degrees Ale House & Bar*, Alhambra, CA
·         APEX Bar, Portland, OR
·         Beer Stein Bottle Shop & Pub, Eugene, OR
·         Prospectors Pizzeria & Alehouse, Denali National Park, AK
·         The Pine Box, Seattle, WA
South
·         Blue 5 Restaurant*, Roanoke, VA
·         Mekong Restaurant, Richmond, VA
·         The Birch Bar, Norfolk, VA
·         The Porter Beer Bar*, Atlanta, GA
·         The Thirsty Monk, Asheville, NC
2014 Great American Beer Bars (Overall)
(receiving the most votes out of each respective region and listed in alphabetical order)
·         Beer Stein Bottle Shop & Pub, Eugene, OR
·         Cloverleaf Tavern, Caldwell, NJ
·         Falling Rock Tap House, Denver, CO
·         HopCat, Grand Rapids, MI
·         Mekong Restaurant, Richmond, VA

Victory Brewing Company's seasonal and core brand beers will now be available in Nevada, making it the 35th state added to the brewery's portfolio. Some of the beers being shipped off include Golden Monkey, DirtWolf, Prima Pils, among others. Nevadans will be able to purchase Victory at craft beer bars, restaurants, liquor stores and major gourmet grocery stores throughout the state. Click here if you want to find out where you can snag some of the good stuff.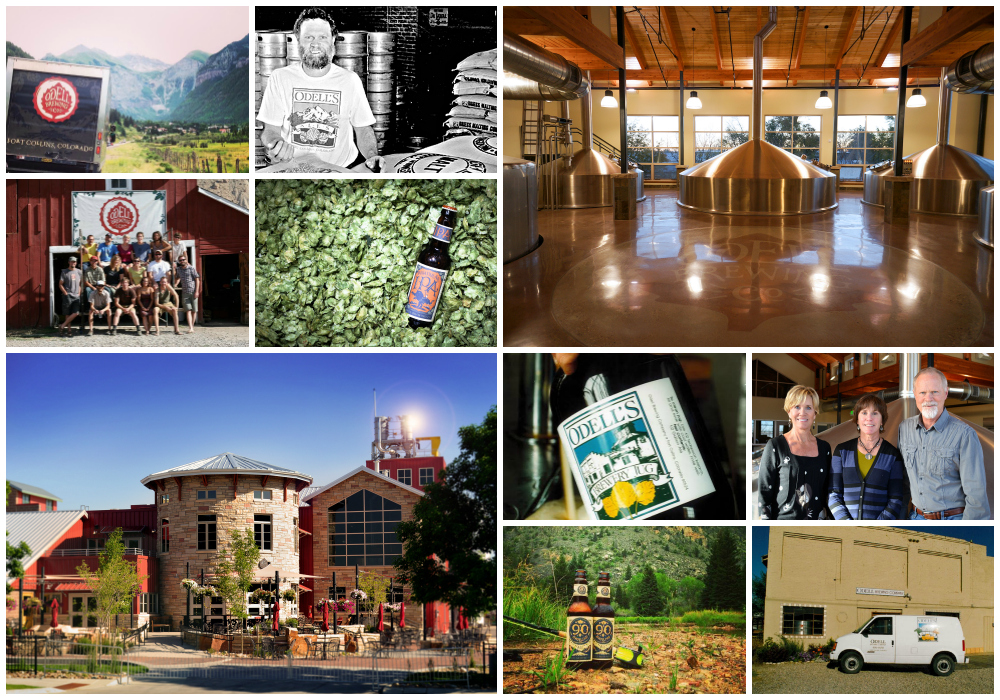 Beginning today (September 22), the brewery will kick off a week of events to celebrate 25 years of great beer. The fun will include a Silver Lining soiree benefit for the Food Bank of Larimer County, throwback beers, special food pairings, live music, and more. The brewery will also release a special anniversary beer during the week – 180 Shilling. The new brew is a double version of the brewery's flagship 90 Shilling. It boasts a hearty roasted malt base balanced by subtle earthy hops, and aged on oak to create notes of toffee, plum, vanilla and dried cherry.
Since 1989, Odell has been making some incredible brews and for that we are thankful. If you've never been to the brewery, I suggest heading over soon and hanging out on their gorgeous patio before it gets too chilly. Cheers to another 25 years, Odell Brewing!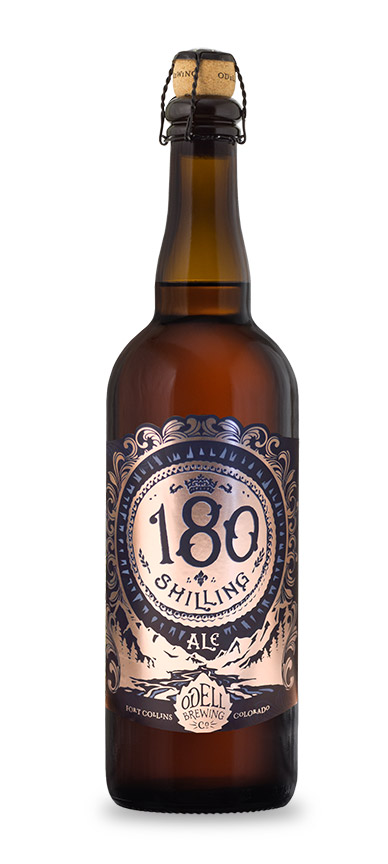 Do you ever go hiking and think, 'Wow, this hike would be much easier if I wasn't carrying a 6-pack around in my backpack?' Yeah, I think that too. Now you no longer have to think those thoughts because Pat's Backcountry Beverages has created Brew Concentrates and a portable Carbonator Bottle, so you can make beer anywhere. This is one of the coolest beer inventions I've seen so far. There are currently two beer styles available: Pat's Pale Rail and Pat's Black IPA. Watch the video below to see how it's done:
Hop the Vote Beers Announced
The Colorado Brewers Guild and state legislators work side-by-side to craft public policy for the industry. To highlight this relationship, the guild has introduced Hop the Vote, a spirited but friendly brewing competition held between the Colorado State House of Representatives and Colorado State Senators.  The state legislators and local breweries teamed up to create a few concoctions and the best brews are now going head to head. Voting will take place during the first three sessions of the Great American Beer Festival (GABF) from October 2 through October 4.
Colorado Senators/Dry Dock Brewing Co.:
The "Upper Chamber Fresh Hop Pale Ale," brewed in collaboration with Dry Dock Brewing Co. by the Colorado Senators team, is an easy-drinking pale ale brewed to showcase the delicate floral and citrus flavor and aroma of the fresh, organic Cascade hops from High Wire Hops' farm in Paonia, Colo. These hops were harvested less than 12 hours before the beer was brewed. The team describes the flavor as a tempered bitterness that transitions perfectly into the rich, round flavor of these hops that are balanced by a light, honey-like malt core.
Colorado State House of Representative/Denver Beer Company:
"We have nominated and brewed Representative Saison as the 2014 Hopposition candidate for the Great American Beer Festival and beyond," said Dan Paton, state representative of Colorado House District 4. "She (the beer) is a Colorado native, a true public servant who is not afraid to show her hops. With strong backing from Citra and whole leaf Simcoe hops, she is ready to lead Colorado to a bright future. Bucking with Belgian values often found in her party, Representative Saison will work across party lines to keep 'Colorado the state of craft beer."
To try out these political brews, make sure to stop by the Colorado Brewers Guild tent at GABF.
Do you have Growler-worthy news or just want to send me some beer for writing about you? Email [email protected] with your stories, inquiries, and accolades.